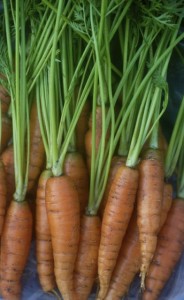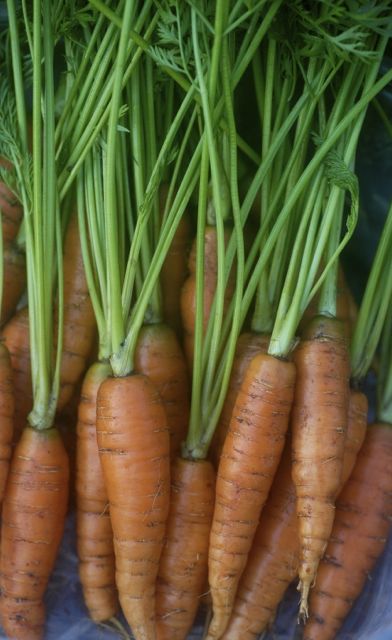 Rain again! Someone turned the spigot off and the heat on, a couple weeks ago. We are so grateful to have rain again. Nothing like the garden to give you a daily consciousness of the weather! Our most productive harvest years have always been when we had frequent rain. Plants may not require that much water, but ours produce much more when they get more water than they "need."
CommonWealth Farm Stand
Saturdays from 9 am to noon
CommonWealth Urban Farms, 3310 N. Olie, OKC
A bountiful spread this week: spring carrots, new potatoes, garlic, leeks, onions, bok choy, chard, arugula, pea shoots and our lovely Slow Flower bouquets. Take a stroll through the early summer garden and see how your veggies are growing.
Slow Flowers: Asiatic Lilies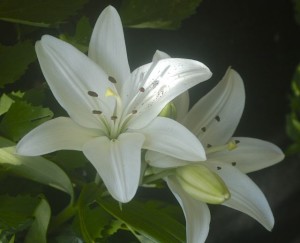 For pure heart-melting beauty, you can't beat 'em! Asiatic lilies look delicate and exotic, but they are ridiculously easy to grow, even in Oklahoma red clay and heat. Plant the bulbs in the fall, then do absolutely nothing but watch as the leaves emerge in spring and the stalks begin to grow up and up, with the flower show in June. They offer a particular pleasure in that the large buds open one by one over time, giving a bit of performance art to each bouquet or garden plot.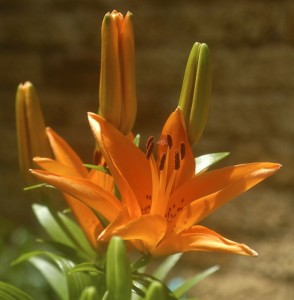 Now the bad news. Lily pollen is famous for staining everything, so pinch off the anthers (the pollen-bearing oval tips inside the flower.) It's easy to do so early on, before the flower has fully opened. Lilies – petals, leaves, pollen, even pollen water – are highly toxic to cats, so remove the pollen and dispose of carefully as it is easily airborne.
We have an abundance of lilies and snapdragons right now, which makes for outstanding bouquets. The lilies are blooming all at once this year; another week or so and they'll be gone until next year. Our Slow Flower Bouquets are available at our Saturday am Farm Stand, or pre-order here.
Garden School: Herbs for the Garden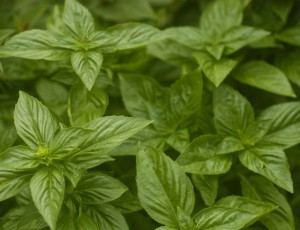 Saturday, June 13th from 8:30 – 9 am
Parsley, sage, rosemary and thyme… And basil, dill, cilantro, chives, mint, sorrel, lavender, lemon verbena and winter tarragon, too! Both common and less-familiar herbs will be shown and discussed as we taste our way through the herb garden.