Information

Pricing
$10 per workshop, $15 per couple/pair, or free to volunteers
Full season price: $100 for 18 workshops – a great deal!
Payment Options
Pay on-site with cash or check for individual classes (no need to sign up beforehand)
OR purchase your season membership online below
2018 Schedule
March
Saturday, March 17: Plant Your Own Pollinator Garden

11 am to noon
Learn about the native plants providing food and habitat for the bees, beetles and butterflies that pollinate and beautify our world. Our focus is on plants that are easy to grow in central Oklahoma. We'll provide seeds, soil, containers and coaching for each person to start some seedlings of their own to take and plant at home.
Instructor: Jody Lesch, Garden School coordinator and resident "Bug Lady"
Saturday, March 24: Rainwater Harvesting
11 am to noon

Rainwater is a free water source, and it's free of the chemicals in treated water.  Following an introduction to the system that David designed for CommonWealth, participants will have a chance to help build a portion of a rainwater collection system on-site.
Instructor: David Braden, co-founder of CommonWealth Urban Farms
April

Saturday, April 28: How to Start Growing Food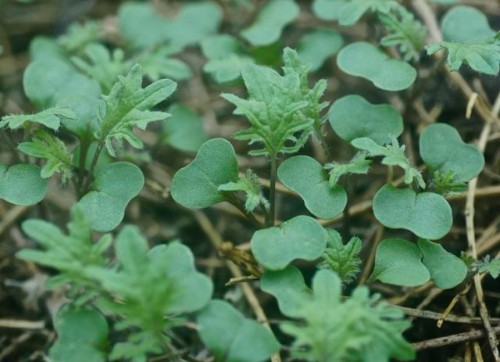 11 am to noon
We're delighted to welcome Dale Spoonemore of From Seed to Spoon. Dale has an inspiring story of how he turned his backyard into an urban farm, benefitting his family with healthy food and time out doors, and helping him to treat anxiety and depression. You'll learn all about how to plant, grow, harvest, and prepare your own food using Dale's free iOS and Android mobile app. This will also be a hands-on demonstration showing how you can use Smart Pots, raised beds, and other strategies to simplify the amount of work and effort required to get started.
Instructor: Dale Spoonemore, founder of From Seed to Spoon
May
Saturday, May 5: Food Forest Part II
PLEASE NOTE TIME: 1pm-2pm
Last spring, Paul led us through the process of planting CommonWealth's first food forest. Come and see how much it has grown! A permaculture food forest is a low maintenance, sustainable and productive garden of trees, shrubs, herbs, vines and perennial vegetables, based on the natural systems found in forests. Paul will review the principles of forest gardening, and we'll do a second round of planting to fill out our growing food forest.
Instructor: Paul Mays, permaculturist for SixTwelve community center
Saturday, May 12: Growing a Bouquet Garden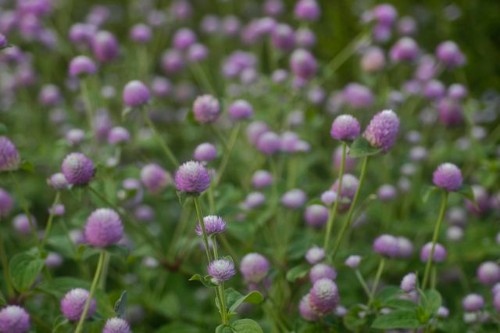 11 am to noon
Fill your home with flowers all summer long! Learn about the easiest flowers to grow in central OKC, from old friends like zinnias, sunflowers, marigolds and snapdragons to lesser-known beauties such as Asiatic lilies, lisianthus and ammi. We'll show you how to plan and prepare your garden bed, and discuss seeds vs. transplants, annuals vs. perennials, and the benefits of trellising and succession planting. Participants are invited to start some flower seedlings of their own with seeds and supplies provided by CommonWealth.
Flower seedlings will also be available for sale.
Instructor: Elia Woods,  co-founder and farm manager of CommonWealth
Saturday, May 26: Pocket Gardens
11 am to noon
If you have room for a pot on the patio, you can grow a pocket garden. Whether it's a handful of herbs, a snacking garden, or a pollinator way station, pocket gardens are an easy way to get started with gardening. Elia will show examples of plants that can be tucked into the smallest of spaces, and participants will get to help plant several on-site pocket gardens.
Instructor: Elia Woods,  co-founder and farm manager of CommonWealth

June
Saturday, June 9: The Other Bees – Native Bees in Oklahoma
11 am to noon
There are over 4000 species of native bees in North America.  These bees do not produce honey but are 2-3 times better pollinators than honey bees. We will explore the lives of the Mason and Leafcutter bees and build bee nest boxes to encourage these gentle but important pollinators to come to our gardens. We'll show examples of different kinds of bee nest boxes and participants will build their own nesting box to take home.
Leafcutter bee cocoons will also be available for sale.
Instructor: Jody Lesch,  Garden School coordinator and resident "Bug Lady"
Saturday, June 30: Re-connecting to Earth Medicine: Herbs and their Healing Properties
11 am to noon
In this session we will enter into the world of herbal healing by using all of our senses to identify different medicinal plants on an herb walk. We will explore the basic healing properties of herbs that surround us; such as, yarrow, sage, rosemary, calendula, thyme, plantain, nettle, and dandelion. This is an introductory course for anyone who is curious about re-connecting to the plants that surround us and learning about how they can teach us, guide us, and accompany us through our own healing journeys.
Instructor: Stephanie Holiman has recently returned to Oklahoma after living in Chile for twenty years, where she directed the organic gardening center Huerto Hada Verde
July
Saturday, July 14: Small Wonders – Microgreens & Shoots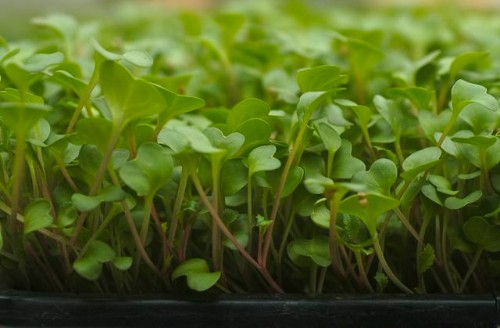 11 am to noon
Want to grow highly nutritious, tasty greens in a tiny space? Then microgreens are for you. Lia will demonstrate how to plant and grow pea shoots, plus kale, radish, dill and basil microgreens, and teach us how to avoid common problems. Each participant will have a chance to plant a mini tray of microgreens to take home.
Instructor: Elia Woods,  co-founder and farm manager of CommonWealth
Saturday, July 21: Worms Make Me Happy – Composting & Vermicomposting
11 am to noon
Allen has been building compost piles, as well as composting with worms, for many years, and has a profound appreciation for rot! Allen will discuss the difference between a worm bed and a compost pile, and demonstrate how to build one successfully to make that beautiful, rich, black substance we call "gardener's gold".
Instructor: Allen Parleir, coordinator of Closer To Earth and co-founder of CommonWealth
August
Saturday, August 11: Grill It!
11 am to noon
Nothin' beats fresh veggies from the garden that have been tossed on the grill. Learn tips & tricks from grillmaster Steph as she demonstrates how to grill a variety of vegetables, and take part in sampling the results!
Instructor: Stephanie Jordan
DATE CHANGE: Saturday, August 25: Bouquets from the Garden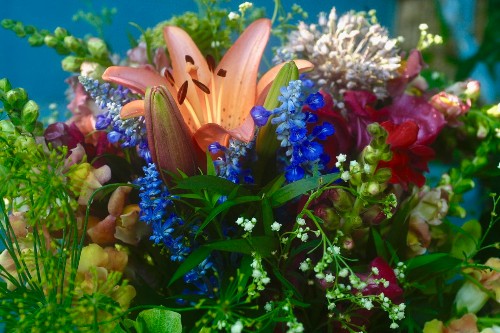 11 am to noon
Get ready for some serious beauty and fun! Lauren Palmer of The Wild Mother will demonstrate how to create an alluring arrangement from flowers grown at CommonWealth's farm. Lauren is the creative genius behind the gorgeous, naturalistic arrangements that define The Wild Mother style.
Fall flower seedlings will be available for sale.
Instructor: Lauren Palmer, co-founder of The Wild Mother
September
Saturday, September 8: Plant a Fall Salad Garden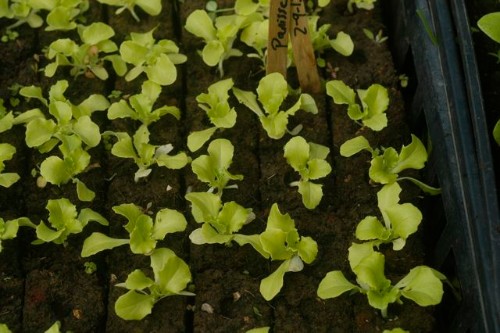 11 am to noon
Lettuce & carrots & kale, oh my! Fall is a wonderful time to garden in Oklahoma. Vegetables and gardeners alike love the cooler weather, and we (usually!) get rain. Knowing what and when to plant is critical to success. We'll focus on greens and roots that grow well at this time of year in Oklahoma and will provide you with delicious salads all through the fall.
Instructor: Elia Woods, co-founder and farm manager of CommonWealth
Saturday, September 22: Three Cheers for Lactic Acid Bacteria!
11 am to noon
Learn about one of the components of the Korean Natural Farming method of cultivating indigenous microorganism to maintain soil fertility with no external inputs. David will show how he makes lactic acid bacteria (LAB) and uses it for faster composting, odor prevention, soil fertility and foliar sprays. David will also provide free samples of LAB to participants!
Instructor: David Braden, co-founder of CommonWealth Urban Farms
October
Saturday, October 13: Cover Crops: Feed Your Soil
11 am to noon
What's the easiest way to turn Oklahoma's heavy red clay into rich, loamy soil? Cover crops! By planting cover crops every fall and/or summer, you can increase soil fertility and tilth, prevent soil erosion, suppress weeds and attract pollinating insects. Give back to your soil, and your soil will give back to you!
Our winter cover crop mix includes Austrian winter peas, hairy vetch, winter rye and crimson clover. Cover crop seed will be available for sale after class.
Instructor: Elia Woods, co-founder and farm manager of CommonWealth
Oct. 20: Harvest Celebration & Potluck in the Garden
Noon to 2 pm
Celebrate a year of growing food together! Bring a potluck dish to share, and join us for good food and good company. Also featuring farm tours, fun & games, and homegrown music by local musicians David & Clem Braden.
November
Saturday, November 3: The Great Pumpkin Smash
Bring your pumpkins to smash from 9:00 to 12:00 – programs and raffle will be from 11:00 to 12:00.
What to do with all those pumpkins, once Halloween is over and the grins on those jack-o-lanterns start to droop? Bring them and the kids to the Great Pumpkin Smash, co-hosted by CommonWealth Urban Farms and Fertile Ground Cooperative.
We'll make a big compost pile and everybody can toss and smash pumpkins to their hearts delight. Messy fun for the whole family! You can bring your leftover hay bales, too, and we'll add them to the mix.
We'll also demonstrate what goes into a successful compost pile, and have some friendly, squirmy red wriggler worms for kids to touch and hold.
But wait, there's more! All those fall leaves you've carefully bagged up? Don't throw them into the trash! Learn about the many benefits of using them for compost, for mulch and as habitat for beneficial insects. We'll show you how to look under magnification to glimpse the unseen world of tiny bugs and beetles that transform leaves into rich, fertile soil.
This family-friendly event is free.
Saturday, November 17: Dried Flower Wreaths
11 am to noon
Additional $5 materials fee per person.
Learn to create beautiful wreaths from dried flowers and greens. Edith has an uncommon talent for combining dried flowers and foliage with visually intricate and elegant results. Plus, they smell great! Using plants grown at CommonWealth, Edith will walk participants through the steps of making a wreath of their own to enjoy for months to come.
Instructor: Edith Seimens  is a retired horticulturist who has turned her yard into a wonderland for butterflies, other pollinators, and the people who love them.