CommonWealth Garden School
Urban Farm Tours
First Saturday of every month
9 – 9:45 am at CommonWealth Urban Farms, 3310 N. Olie, OKC
Join us for a guided tour of CommonWealth's urban farm & composting operation, plus see what we're planting & harvesting each month and learn about what you can be planting & harvesting in your garden at this time of year.
Workshops
2017 Garden School Schedule

1 hour workshops unless otherwise noted
$5 per workshop
Workshops are family-friendly, often featuring a related children's activity for kids 5 years and older – kids attend free!
June
Saturday, June 24: Herb Gardening for Beginners
11 am to noon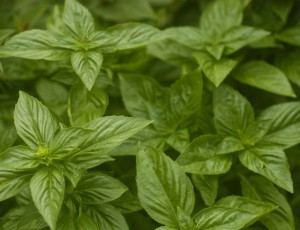 Herb gardens are magical places where scent, taste, beauty and health merge and blossom. Herbs are simple and rewarding plants in the garden and in the kitchen, and have been valued for centuries for their healing properties.
Learn how to plant common and not-so-common herbs, how to use their flavors in preparing meals, and how to benefit from their health-giving qualities. Plus we'll have some favorite herb recipes to taste and share!
Instructors: Jody Lesch, Elia Woods & Timothy Trujillo
Jody is a long-time gardener, CommonWealth volunteer, native plant enthusiast and our resident "Bug Lady".
Elia is farm manager and co-founder of CommonWealth Urban Farms.
Timothy is a natural healthcare provider, educator & author.

July
Saturday, July 8: Composting & Vermicomposting
11 am to noon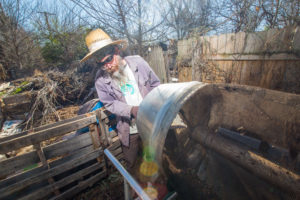 Allen has been building compost piles, as well as composting with worms, for many years, and has a profound appreciation for rot! Participants will get an inside look into CommonWealth's compost and worm bins, and learn the do's and don'ts of building compost piles and worm bins to make that beautiful, rich, black substance we call "gardener's gold".
Instructor: Allen Parleir, co-founder of CommonWealth Urban Farms
Saturday, July 29: Microgreens & Shoots: Grow a mini garden on your Windowsill
11 am to noon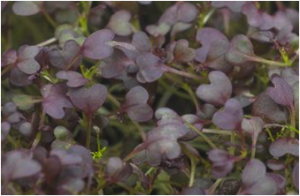 Want to grow highly nutritious, tasty greens in a tiny space? Then microgreens are for you. Lia will demonstrate how to plant and grow pea shoots, plus kale, radish, dill and basil microgreens, and teach us how to avoid common problems. Each participant will have a chance to plant a mini tray of microgreens to take home.
Instructor: Elia Woods, co-founder and farm manager of CommonWealth

August
Saturday, August 12: Three Cheers for Lactic Acid Bacteria!
11 am to noon
Learn about one of the components of the Korean Natural Farming method of cultivating indigenous microorganism to maintain soil fertility with no external inputs. David will show how he makes lactic acid bacteria (LAB) and uses it for faster composting, odor prevention, soil fertility and foliar sprays. David will also provide free samples of LAB to participants!
Instructor: David Braden, co-founder of CommonWealth Urban Farms
Saturday, August 19: Plan & Plant Your Fall Garden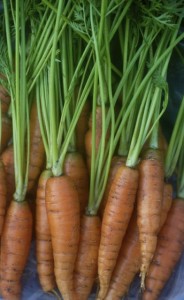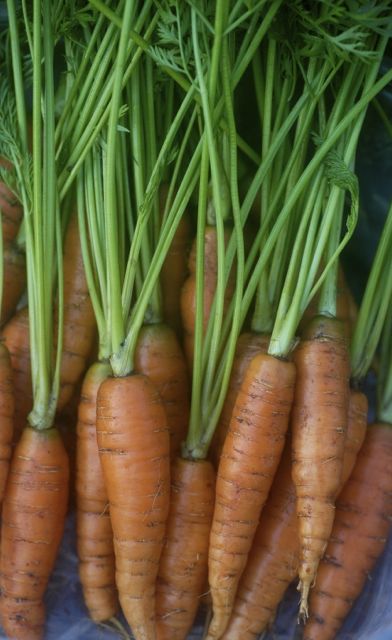 11 am to noon
Fall is a wonderful time to garden in Oklahoma. Vegetables and gardeners alike love the cooler weather, and we (usually!) get rain. Knowing what and when to plant is critical to success. Lia will share her fall planting calendar along with tips for veggies best suited for fall & winter gardening.
Instructor: Elia Woods, co-founder and farm manager of CommonWealth

September
Saturday, Sept. 9: Backyard Hens
11 am to noon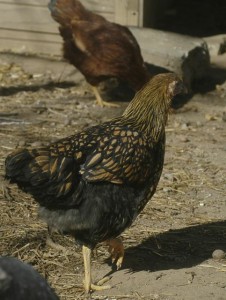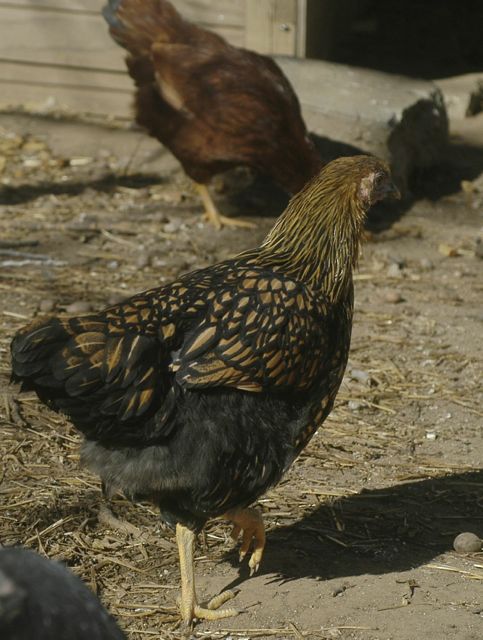 Come meet some local hens and learn the basics about these fun and rewarding pets.  We will discuss how to buy chickens and how to care for them properly, including food, housing, and protection from predators.
Instructor: Sara Braden & several visiting hens. Sara is co-founder and assistant farm manager of CommonWealth Urban Farms.
Sept. 23 The New Victory Gardens Tour
10 am – 1 pm
Locations:
CommonWealth Urban Farms, 3310 N. Olie, OKC
SixTwelve, 612 NW 29th, OKC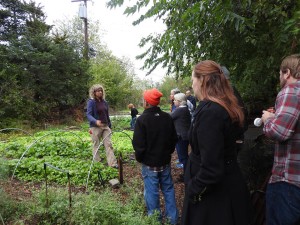 During WWII, more than 12 million Victory Gardens were planted in cities across the country, and home gardeners produced a third of all vegetables consumed in the U.S. Today, urban farms, community gardens, and front yard and backyard gardens are all part of a fast-growing revival in growing food in cities across the country. Join us for a free, kid-friendly tour of two neighborhood gardening efforts in the heart of OKC – CommonWealth Urban Farms & SixTwelve.
CommonWealth Urban Farms include vegetable gardens, cut flower garden, compost operation, hoop house, rainwater collection system, fledgling food forest, and neighbors' front yard gardens. Tours of SixTwelve include the vegetable garden, rain garden, hoop house, mini orchard and community center. Drop in anytime between 10 am to 1 pm for tours at both locations, located just 7 blocks apart.
Instructors: CommonWealth team plus Paul Mays of SixTwelve

October
Oct: 7: Butterfly watch and Monarch Tagging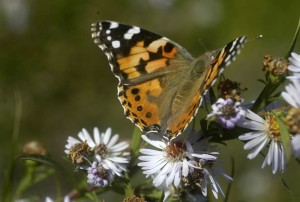 11am-noon
Can you imagine putting a tag on a little butterfly wing?  Join us as we participate with Kansas University in their annual Monarch Watch that involves tagging and monitoring Monarch butterflies. Let's see how many different species of butterflies we can find in the garden!
Instructor: Jody Lesch, Garden School coordinator and resident "Bug Lady"
October 21: Harvest Celebration
11am-2pm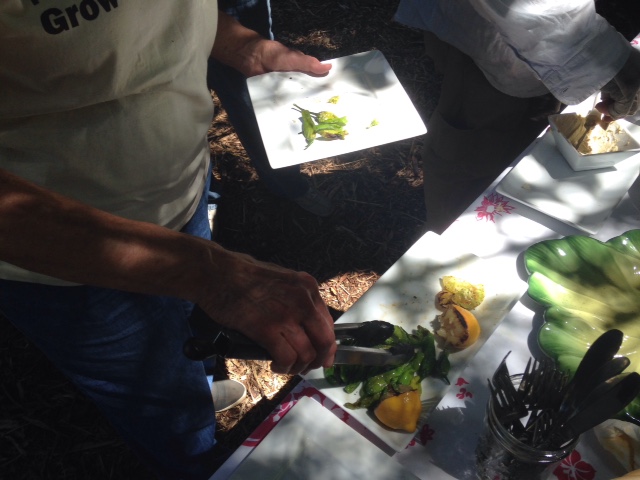 Join us for a potluck in the garden! Bring your favorite dish to share and bring the kids along for lunch, games, and tours of CommonWealth Urban Farms!