Beginning Gardener Video Series
Have you ever wanted to start a garden but didn't know how? Start right here with us at Commonwealth Urban Farms, and discover everything you need to know to be successful, even if you've never planted before! Follow along with our 26 video series throughout the season to get started with your home garden!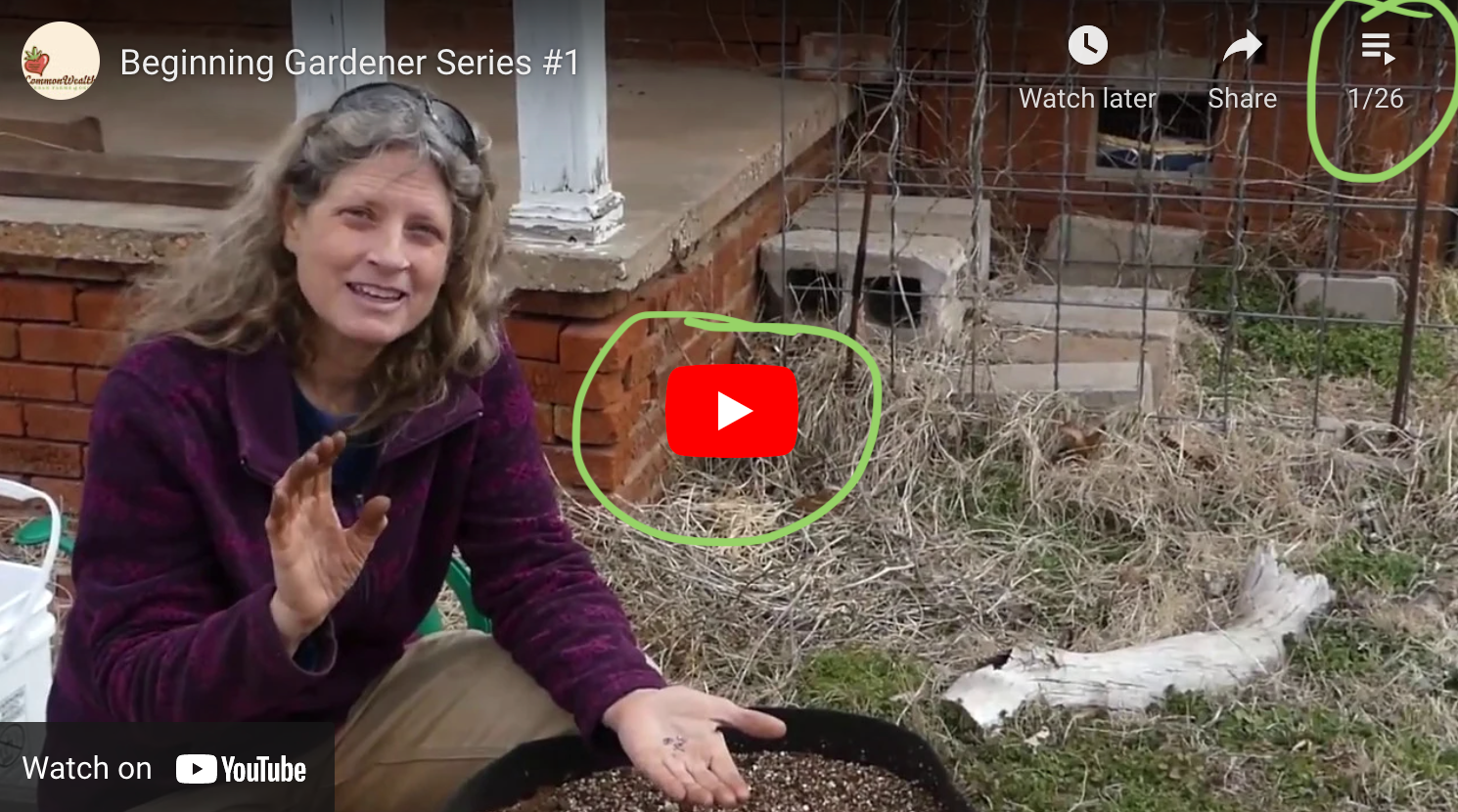 Click the red button in the middle of the below video to view the first video. Click the icon in the upper right corner to access the full playlist of videos!