Garden School on FB Live!
We put together a fantastic line-up of Garden School classes at CommonWealth this year—and then the coronavirus showed up. So we switched gears for our "Make Way for Monarchs" program with Katie Hawk in early April, and did it via FB Live. Which worked out surprisingly well! And it has the advantage that you can 
watch it later 
at your convenience. So that's the new plan. We're still getting details worked out with our instructors, but we'll let you know as we get each program scheduled. I hope you'll join us!See the full list of classes at the 
education
 tab on our website—we'll post the new online schedule there asap.We're not charging for the online programs, but we're happy for donations.
Patreon
You can sign up to be a CommonWealth patron at the level of $10 a month and up and receive discounted Garden School admission. Learn more here: https://www.patreon.com/commonwealthurbanfarms
Partner-Farmer Mini-Reports: What are they up to this week?
Tesa at CommonWealth Urban Farms
Growing edible flowers, edible herbs, cut flowers
Selling through Flora Bodega at Paseo Farmer's Market
"I'm planting. I've planted chamomile, borage, stock… I'm planting dwarf hollyhocks right now. They are strong plants. They were hard to germinate, and they're supposed to take a light freeze. I hope so!"
Megan—Circleculture Farms at Common
Wealth
Growing specialty cut flowers.
"I've been working on prepping beds, and planting some cool season annuals (those that will be able to handle the upcoming frost ). My Iceland poppies, quartet stock, and ranunculus are really starting to put on blooms now! Wish you could smell them. I've been making bouquets to sell on my front porch. Purchase information can be found on our Instagram (@circleculturefarm) or Facebook page (Circleculture Farm)."
Jacob—Circleculture Farms at C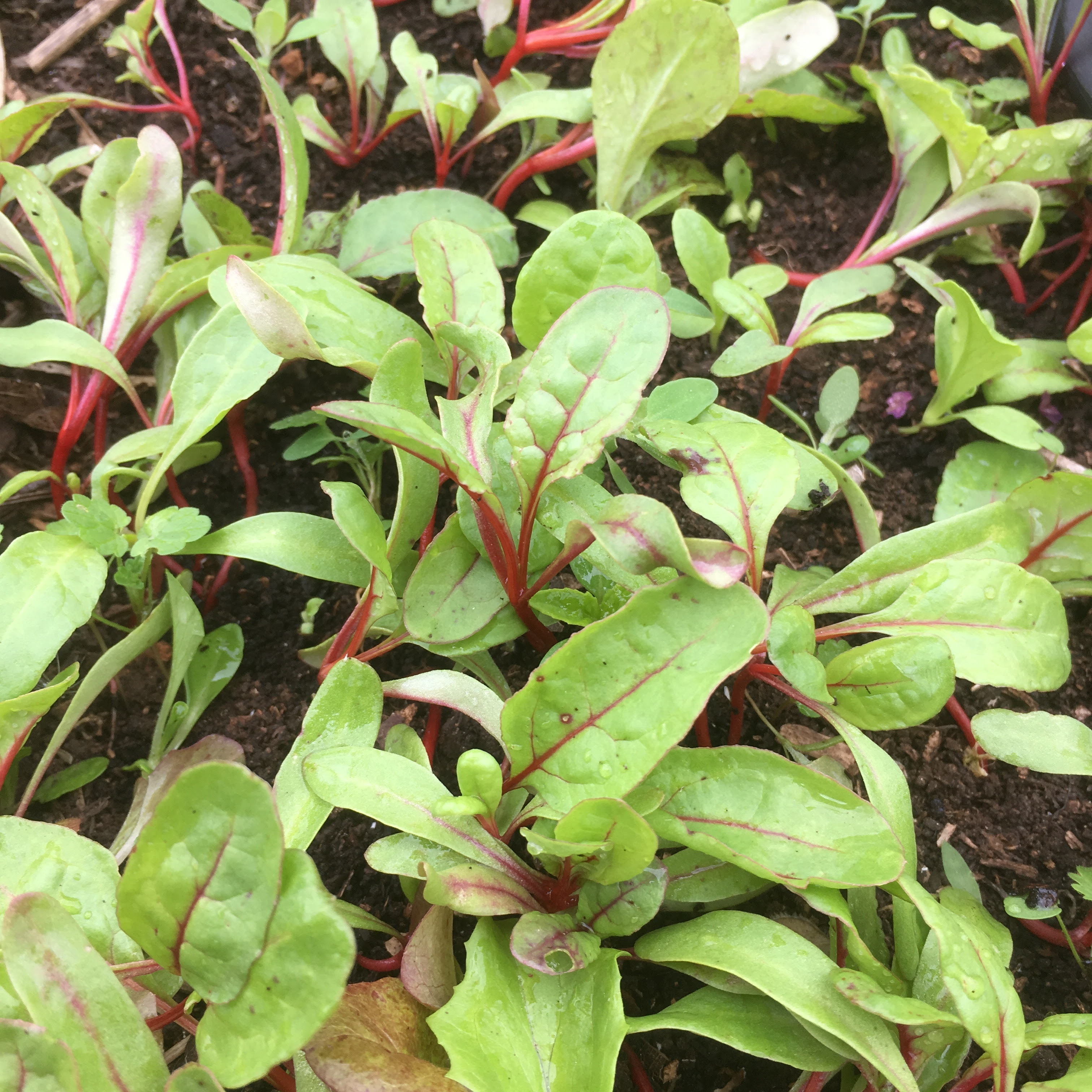 ommonWealth
Growing market vegetables, salad mixes, mushrooms.
"Jacob here. I've been prepping beds for Tomatoes, watermelon and cucumbers. The Salad mix, Radish and Alliums  are starting to grow fast. Cover crops are cut."
Lia's Garden at CommonWealth Urban Farms

Growing vegetable, flower, herb and pollinator seedlings. Managing food forest, offering educational programing.
"I'm seeding every minute I can! Right now, I have tomatoes, peppers, okra, cucumber, milkweed and a jillion beautiful flower seedlings ready for customers to take home and plant. I could use some help in getting the word out, though. Information & online ordering (with curbside pick up) is on my 
fb page
 and 
website
 – if you could tell your friends, and "like" us on fb, I'd sure appreciate it! "
Our partner-farmers!
Paseo Farmer's Market Opens This Week

Our neighborhood farmer's market supports local farmers like our Partner Farmers Circleculture Farm & Lia's Garden at CommonWealth. Paseo Farmer's Market has established an online ordering system with no-contact pickup and delivery options.
Check out their website for ordering & pickup instructions for the beginning of market season this week!
Meet Pollinator Project Intern Andrew Johnson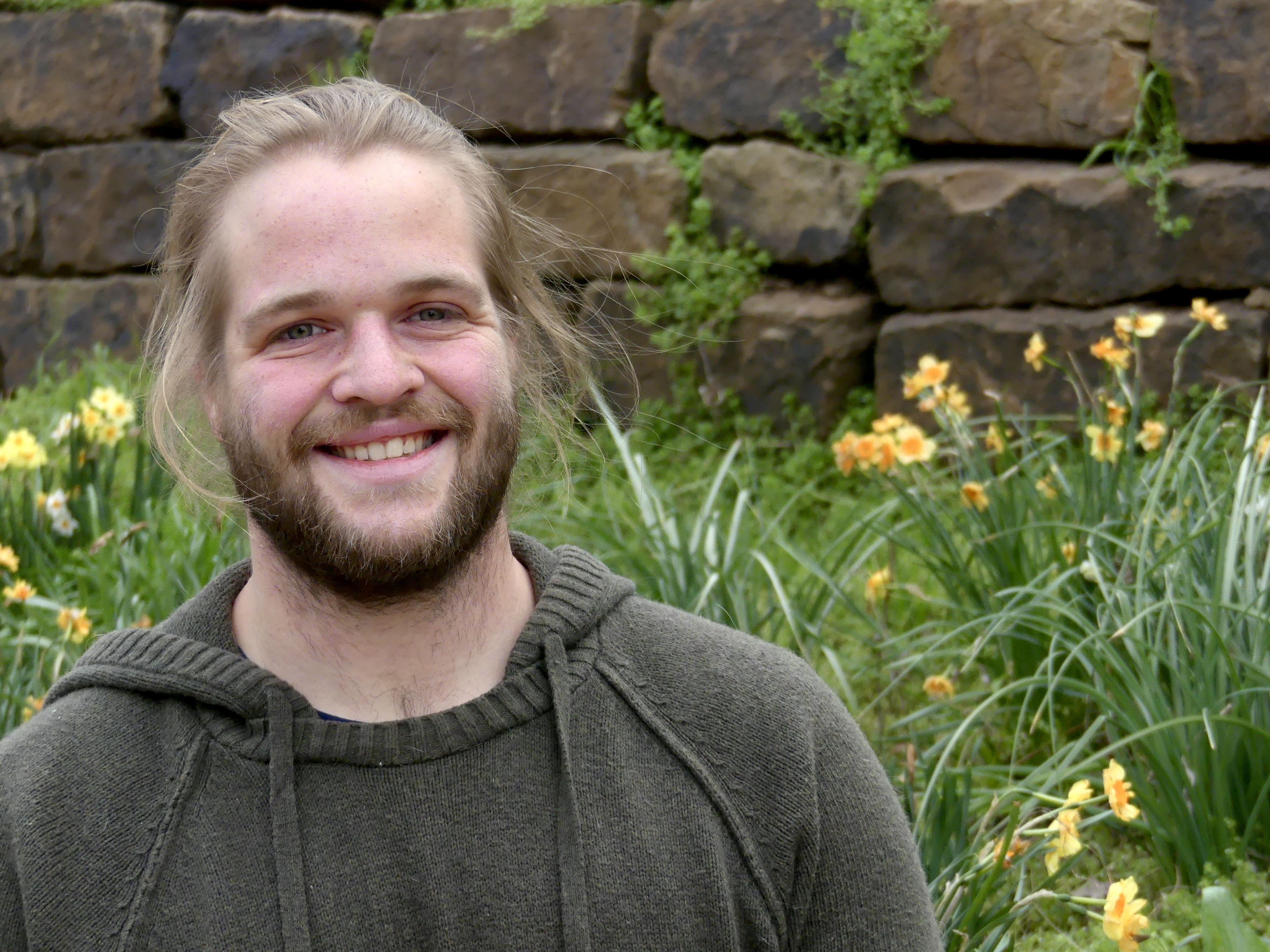 CommonWealth Urban Farms received a grant for creating pollinator gardens from the Natural Resources Conservation Service and the Oklahoma County Conservation District. Meet our pollinator project intern.
Andrew Johnson came to Oklahoma in 2012 from Owensboro, KY., to study music at University of Central Oklahoma. Guitar was his primary instrument as he studied music performance and music production. He graduated in 2016.
Performing music "is a hobby now." Two programs, each concerned with natural systems, have drawn his attention.
When back problems were debilitating, Andrew discovered a movement therapy that re-educates the body to support itself. After his own rehab using the Foundation Training, he became a trainer himself and now has his own practice in Oklahoma City.
After a long drive he noticed there was very little bug-splatter on his windshield, he investigated and learned that the world's insect population has decreased by 70 percent. With an affinity for moths and butterflies, when Andrew learned of a call for applications at CW to intern for a pollinator project, he made the application.
Last month, Andrew became CommonWealth Urban Farm's intern dedicated to creating and maintaining pollinator and rain water gardens, thanks to a grant from the NRCS and the Oklahoma County Conservation District.
"CommonWealth has a lot of life flying around, insects are vital to a healthy ecosystem" says Andrew. "I live less than a mile away, and there's very few insects flying around. I want to ensure that they have a life, as I have a life."
Andrew's charge is to develop habitat for pollinators to maintain the life cycle of farm: birds, caterpillars, butterflies…
The project is designed also to attract people driving by and educate them, as well as volunteers, about how pollinator gardens function and their role on the farm. He will also be involved in developing a rain garden, to help eliminate flooding and to clean the water through a natural filtering system before it returns to the aquifer.
In the last few weeks, Andrew says he's become more aware of the interconnectedness of nature. "Everything changes in the garden all the time. Clear a space, allow nature to maintain the plants, tend to them with careful attention. An apple is supposed to be healthy, but we have to consider where it came from, and what it took to grow it. The health of the soil is critical to our health." he says.
Andrew expects to continue his connection with CommonWealth past his three-month internship. "I have an extreme interest in farming now," he says. "I like being active, I like being outside. I want to live a healthy lifestyle and take responsibility for myself in relation to our ecosystem."
It's a dream now, he says, to be self-sustaining. "And I love the feeling of being part of a community. That is the most important thing. I'm glad to be involved."