The Robin family at CW's hoop house lot this week. Thanks to Pat Velte for the photo.
This Morning
This morning the redbirds' eggs
have hatched and already the chicks
are chirping for food. They don't
know where it's coming from, they
just keep souting, "More! More!"
As to anything else, they haven't
had a single thought. Their eyes
haven't yet opened, they know nothing
about the sky that's waiting. Or
the thousands, the millions of trees.
They don't even know they have wings.
And just like that, like a simple
neighborhood event, a miracle is
taking place.
             —Mary Oliver
Partner Farmers 2021
The Partner-Farmer program at CommonWealth serves as a resource for up and coming farmers who have the desire and initial skills to start their own farm business, but lack access to land and a support network. Access to land can be a huge barrier to overcome for aspiring urban farmers, particularly in urban settings where land is often prohibitively expensive or perhaps only made available for growing on a temporary basis (often not even long enough to get it properly amended in order to viably grow anything). CommonWealth serves as a bridge, providing access to land for aspiring farmers.
Through this program Partner-Farmers gain access to reclaimed urban land that has been lovingly cultivated, amended, and maintained by CommonWealth using sustainable practices over the past 10+ years. Partner-Farmer access to this land is free. In addition to the land, CommonWealth provides other tangible resources, such as free compost for fertilization, and intangible resources, including access to our community and volunteers. 
With this program, CommonWealth seeks to broaden and strengthen access to locally-grown food and local food security, by "growing" local farmers. By supporting new farmers in Oklahoma City and aiding in the creation of new farm businesses, this program has the potential to positively affect the OKC area for many years to come. More farmers means more choices, more businesses, more jobs, greater food security, greater access city- and state-wide to locally grown food.—Mary King
Meet Mary
When Mary King started volunteering at CommonWealth, one of her tasks was to wash the red crates used to bring in the harvest. Then she became the bookkeeper and now she is CommonWealth program administrator as well. She's the point
person for people inquiring about CommonWealth, answering all kinds of questions, explaining how they can connect and referring people to team members.
Mary also coordinates the Partner Farmer program which involves the annual
recruitment of people interested in growing their farming skills and making sure it's a good fit for all, then coordinating and communicating with farmers as they get to work raising their crops in the CW farm fields.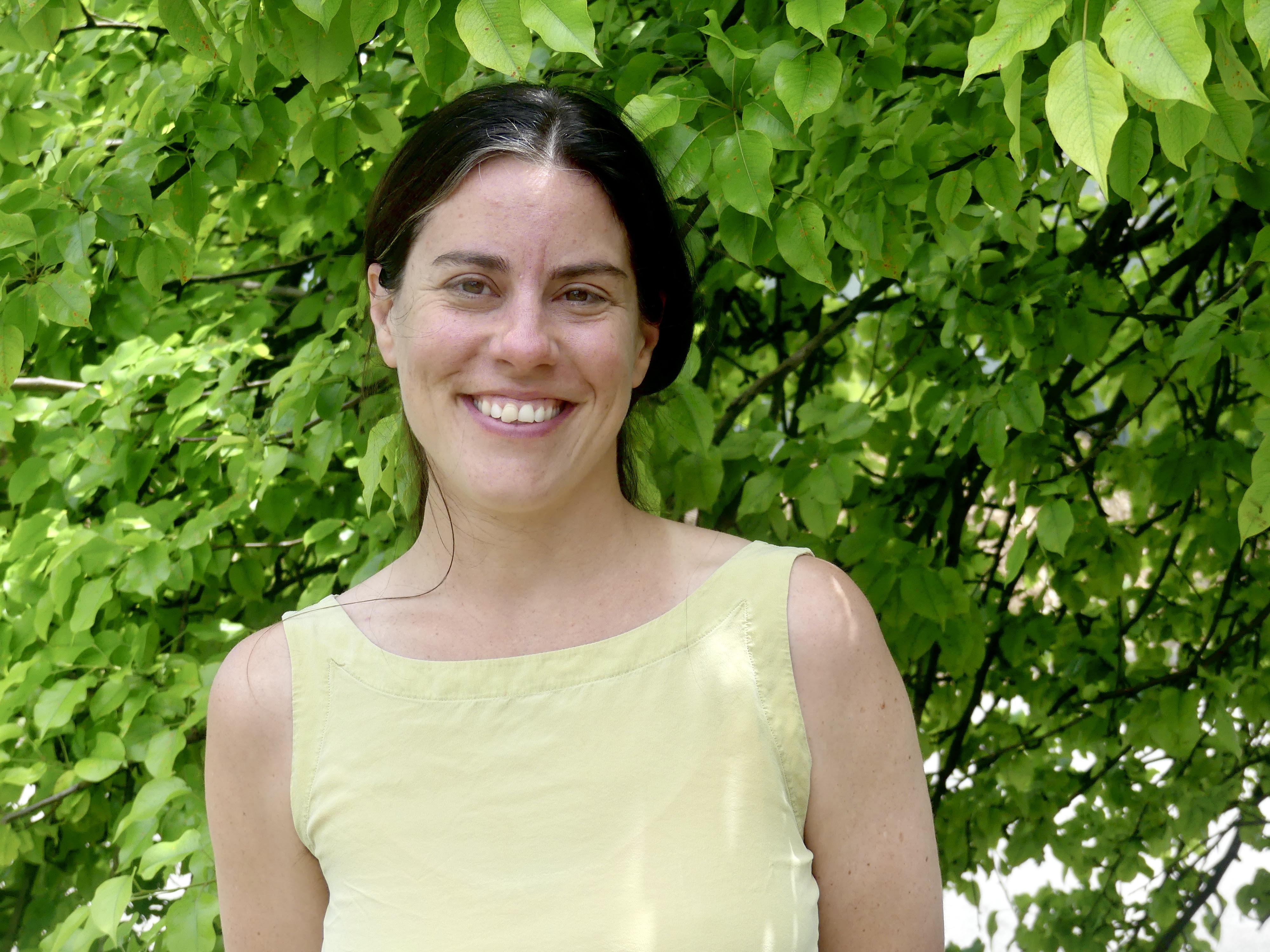 "I look at what Lia and CommonWealth has built," says Mary. "I've watched it, been a part of it on and off. It's been a slow build and I've seen how it has been able to adapt and change to the needs of the people involved and the community and Oklahoma City in general. It's a great resource and I love to see it and be part of it.
"People come and say 'I'm a new gardener and I don't know what to do. Help!' I love that CW has ways to help people who are brand 
new and ways to help people spring-boarding into farming. It's an exciting time for this organization. CW is well-positioned to help Oklahoma City grow in a sustainable sense.
"We are living in interesting times. I think in the last year people have come to value greater access to local food. I think people felt the precariousness of the international food chain; they never imagined seeing empty shelves in the grocery store. It was a wake-up call. "Lia and CW have spent decades laying the foundation, plugging away. CW has solidity to it as a community resource. You can't just whip that up. And there's new energy coming in. It's exciting to see more and more people every day wanting to support this vision.
"Even as CW has moved from a farm business to a farm resource, it's still serving its core mission–to develop community around growing food. Even more so!"
The CommonWealth team is SO happy Mary started washing out those red crates! Capable to the core and living the vision, she is a perfect fit.
Partner Farmer Tesa
A visit to Tesa Linville is a visit to a growing urban farm. Flowering boysenberry bushes make their way over a trellis. A new fence around the garden protects tender veggies from the chickens. Spring onions grow straight and tall in a raised bed. Rows of clumps of colorful edible flowers are over there on the left.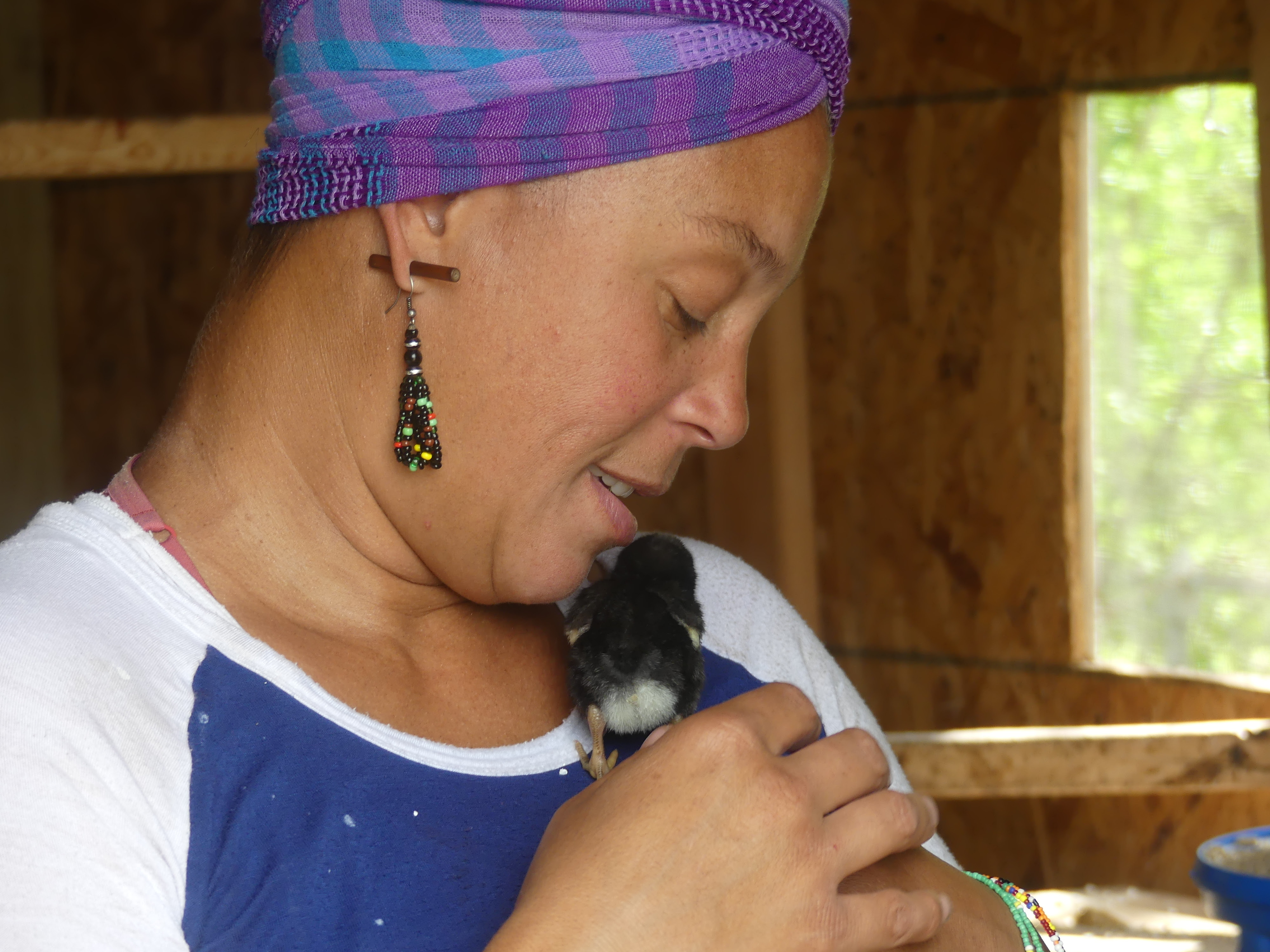 Chickens rush out of their house when Tesa opens the door. She checks on growing chicks in a separate box and reaches under brown hens to fetch tiny chicks still being kept warm, alongside unhatched eggs. (And chases down adventurous one who has escaped.) The newest addition to Tesa's farm is a greenhouse where tray after tray after tray of seedlings are growing strong on top of the container of compost that heats the space. In her second year as a CommonWealth Partner Farmer, Tesa's farm is a testament to the program, which supports farmers as they expand their operation.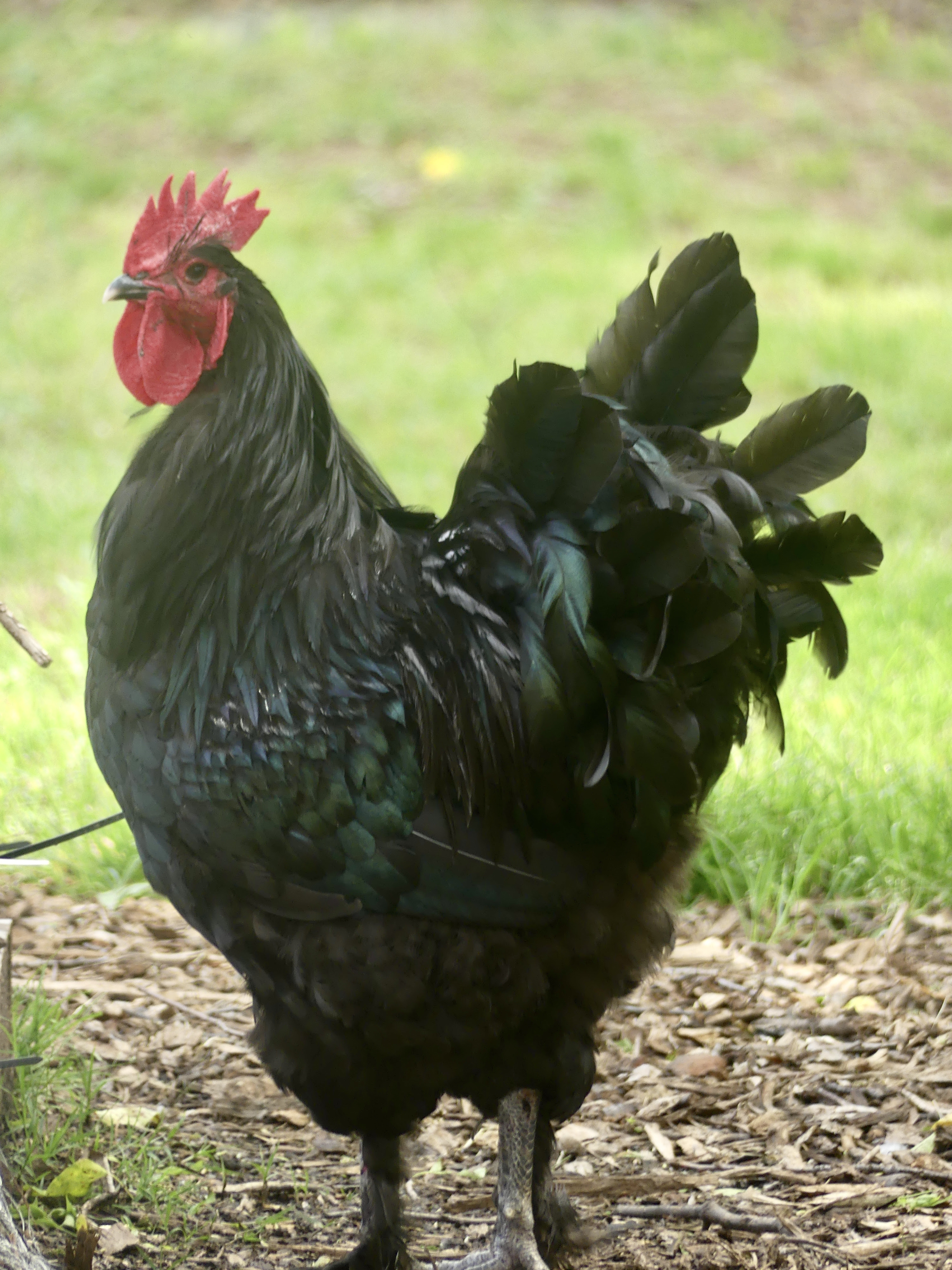 Not only does she raise food and flowers at home, she tends rows of flowers in the CommonWealth hoop house and flower field.
Growth is not all about space, of course. It most has to do with learning, and Tesa says she has
learned a great deal in the last year. 
She's learning which flowers grow best in the hoop house and which do better, for various reasons, in the field. (Some flowers get stronger stems in the Oklahoma spring winds and some flowers droop weary heads.) She is learning how to grow tall, straight-stemmed flowers and how to harvest and get them to florist shops fresh out of the field.
Tesa names three great advantages of farming as a partner farmer at CommonWealth as opposed to going it alone: "Lia has been a big help, egging me on for one thing. And the community knowledge about plants and the support while I'm figuring things out…I wouldn't have gotten geared up nearly as soon. Lia has helped me too walking through how to get clients."
Soil is another big advantage. CommonWealth's composting operation and sustainable gardening  practices over 12 years have created a fertile, healthy growing environment.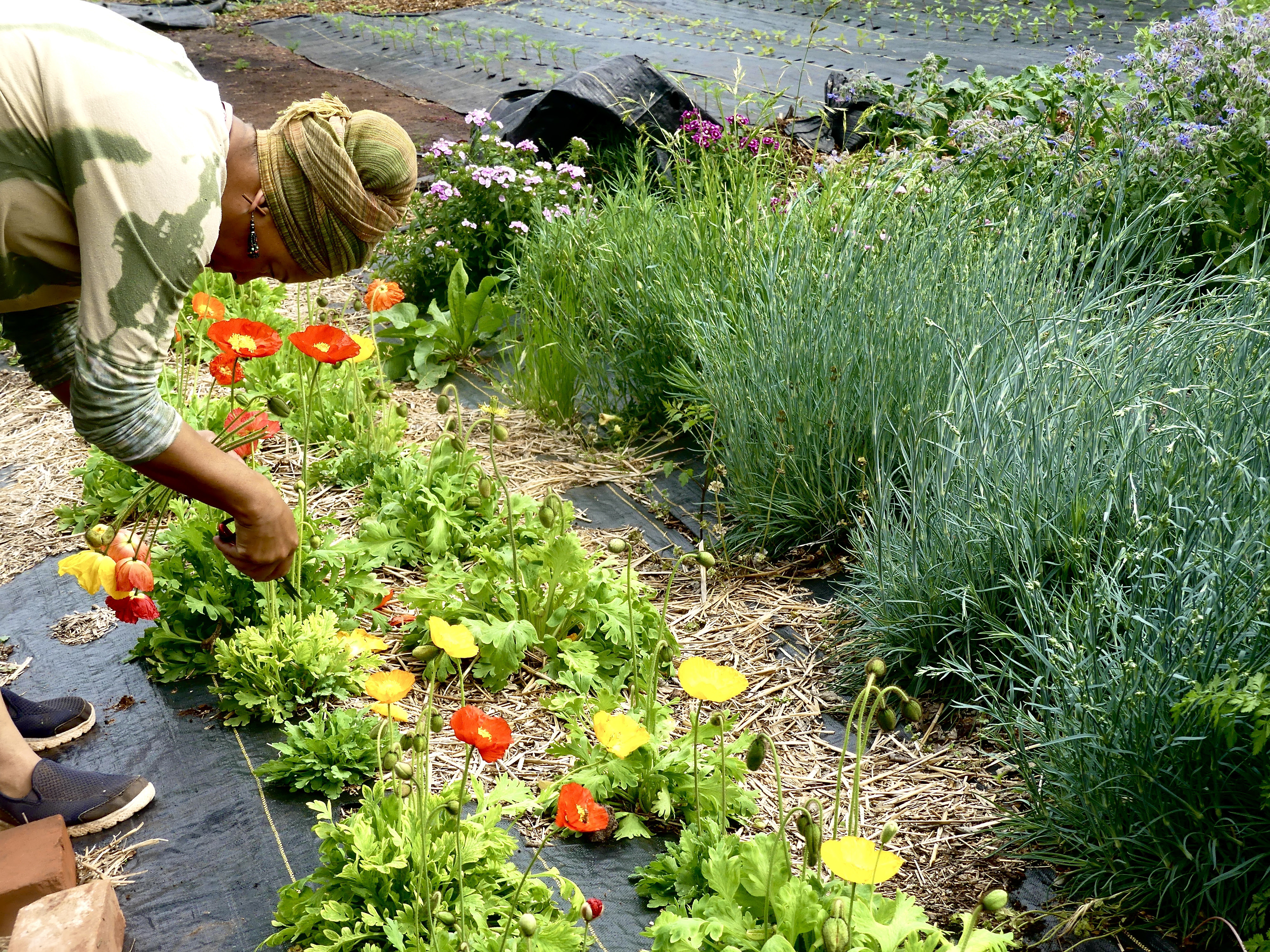 "Soil is a big one," says Tesa. "CommonWealth soil is already prepared. It will take me awhile to build it at my house." Tesa's flower farming is a boon to the Oklahoma City community. She sells flowers, including a limited number of arrangements and bouquets, through the Paseo Farmers Market. Her largest clientele is to local florists, who are challenged to find locally-grown flowers. Locally-grown flowers are fresher for customers and better for the environment than trucking them hundreds of miles. It is thrilling to watch Tesa succeed.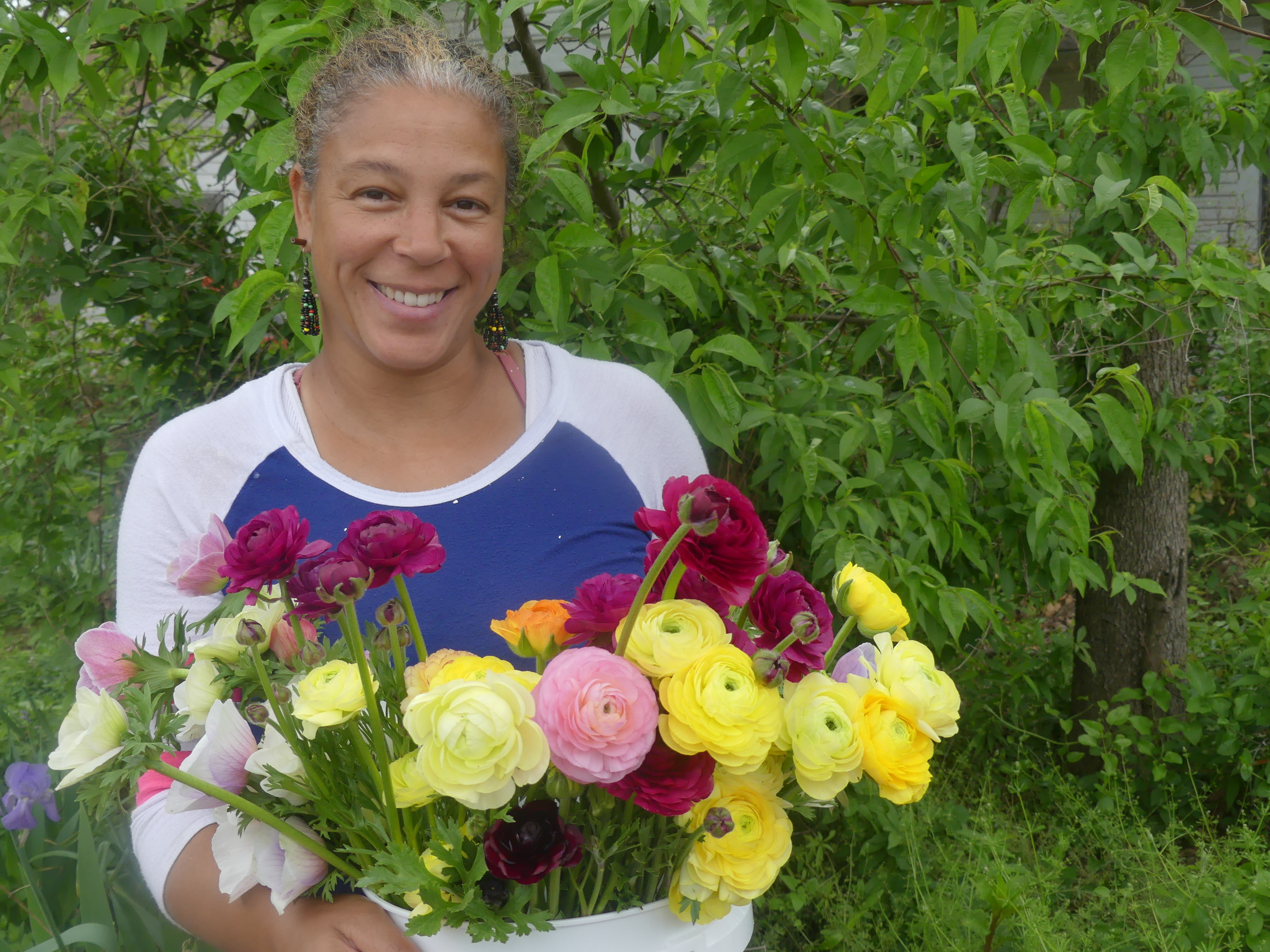 Tesa's new compost-heated greenhouse.
Planting the Path for Monarchs
Saturday, May 1
11 am – noon
1016 NW 32nd St.
$10 per workshop, $15 per couple/pair
Or volunteer on a Saturday morning, and get in free!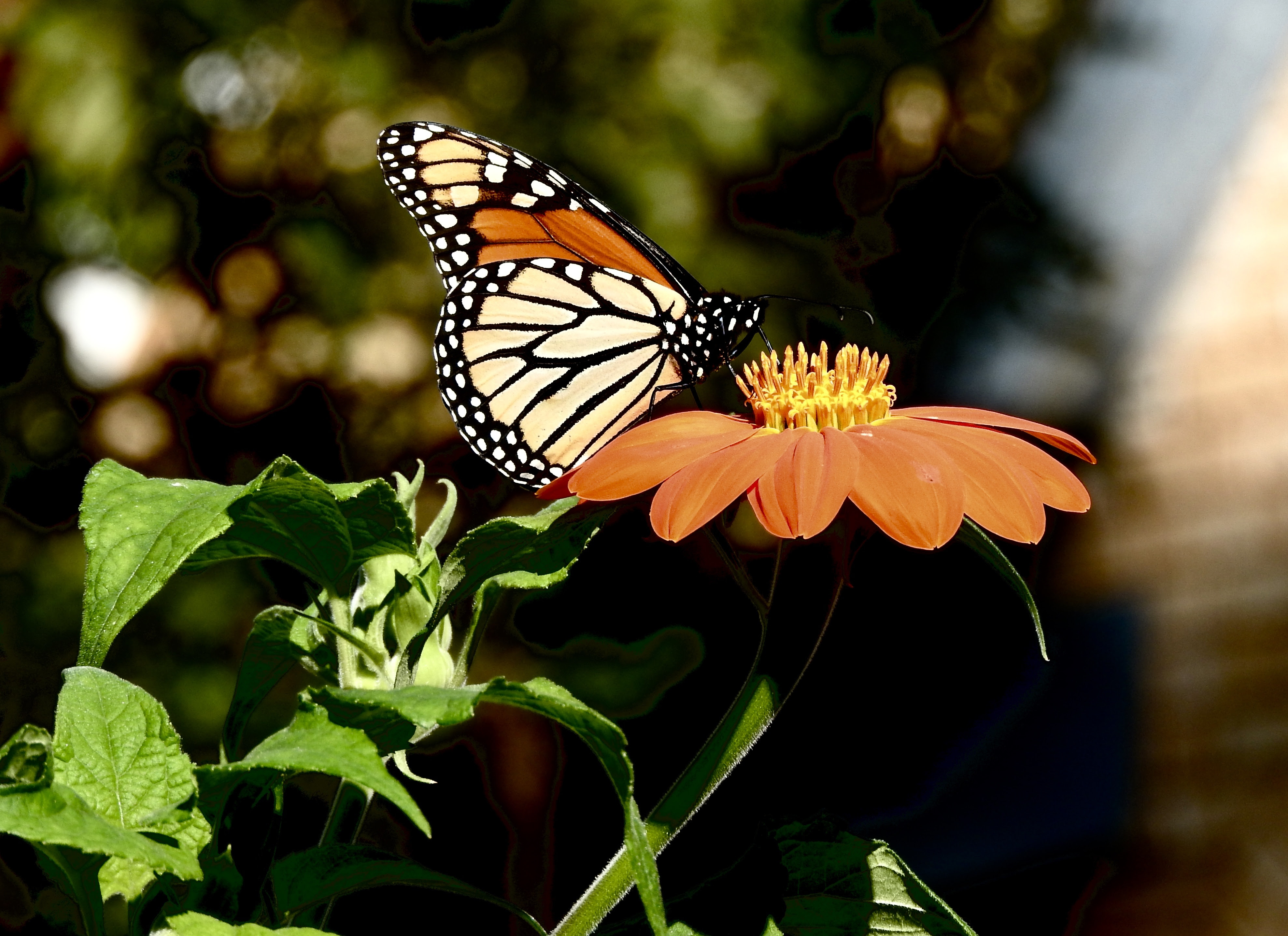 The monarch butterfly populations have plummeted at an alarming rate and Oklahoma is critical to their survival. Our great state is centrally located in their migration flyway. Now is the time (before it's too late) for us Okies to get our hands dirty and help the monarchs! Learn what you can do in your garden and beyond to help save the monarchs! We'll tour CommonWealth's own pollinator gardens and each participant will receive a packet of free pollinator seed mix.
Instructor: Kevin Mink, Oklahoma County Conservation District.
Pollinator seedlings will also be available for sale.
COMING UP NEXT:
HANDS-ON FOOD FOREST PLANTING EVENT
Saturday. May 22
11 a.m.
1016 NW 32nd St.


A permaculture food forest is a low maintenance, sustainable and productive garden of trees, shrubs, herbs, vines and perennial vegetables, based on the natural systems found in forests.
We began planting a food forest at CommonWealth several years ago, and are continuing to expand and develop it. Elia will start with an introduction to Food Forest design, then we'll roll up our sleeves and plant the next round of trees, berries and other perennials.
Instructor: Elia Woods is a co-founder and partner-farmer at CommonWealth Urban Farms
PLEASE NOTE
Covid-19 Consideration: in order to maintain a high level of safety, please be prepared to wear a mask and keep a 6-foot distance from others unless you have received complete vaccination.
See the full list of classes at the education tab on our website (subject to change.)Patreon Member Discount
You can sign up to be a CommonWealth patron at the level of $10 a month and up and receive discounted Garden School admission. Learn more here: https://www.patreon.com/commonwealthurbanfarms