"One of the great miracles of life on this planet is the creation of food. The alchemy human beings do with seed, sun,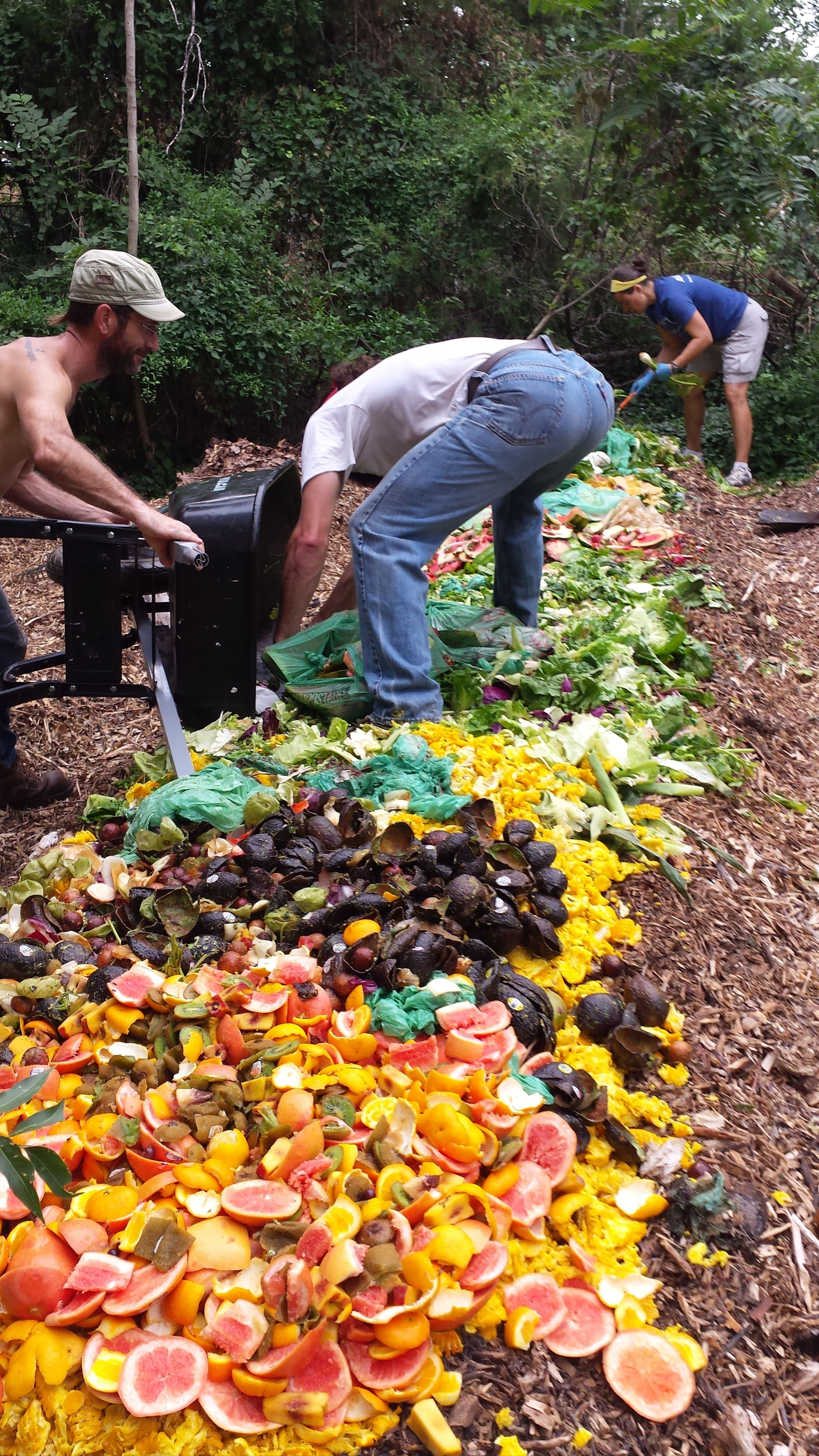 soil and water produces figs and fava beans, pearl onions and okra. It can include raising animals for their flesh or yield and transforming raw ingredients into chutney or cake or capellini. For more than a third of the world's labor force, the production of food is the source of their livelihoods, and all people are sustained by consuming it.

Yet a third of the food raised or prepared does not make it from farm or factory to fork. That number is startling, especially when paired with this one: Hunger is a condition of life for nearly 800 million people worldwide. And this one: The food we waste contributes 4.4 gigatons of carbon dioxide equivalent into the atmosphere each year—roughly 8 percent of total anthropogenic greenhouse gas emissions. Ranked with countries, food would be the third-largest emitter of greenhouse gases globally, just behind the United States and China. A fundamental equation is off-kilter: People who need food are not getting it, and food that is not getting consumed is heating up the planet."

—Drawdown, Paul Hawken, ed.
Garden School: Backyard Hens
Saturday, Sept. 21

11 a.m. to noon
32nd Street between Western and Olie, in front of the Hoop House
$10 per person, $15 for couples/pairs.
Free to volunteers. Pay upon arrival.
Come meet some local hens and learn the basics about these fun and rewarding pets.  We will discuss how to buy chickens and how to care for them properly,including food, housing, and protection from predators.
Instructors: Sara Braden, co-founder of CommonWealth Urban Farms, & several visiting hens.
Coming Up Next
October 5: Soil Health
Plants make nutrients using sunlight energy to feed themselves and microbes in the ground, and in turn create a food web that provides nutrients for the plant. Nurture the soil, and you will nurture your plants!
And Mark Your Calendars
October 19: Harvest Potluck
Free! Noon to 2 pm
Celebrate a year of growing food together! Bring a potluck dish to share, and join us for good food and good company. Also featuring farm tours, fun & games, and homegrown music by local musicians.
Check out the entire 2019 Garden School schedule here.
And consider this: You can sign up to be a CommonWealth patron at the level of $10 monthly and up and receive discounted Garden School admission. Learn more here:www.patreon.com/commonwealthurbanfarms
Fall Seedling Sale!
Saturdays, now through October 5th, from 9 am to noon
1016 NW 32, OKC
Available now: lettuce, kale, Chinese cabbage, plus a few broccoli & cauliflower seedlings left.
Also: rue, bee balm (monarda fistulosa), salvias, catmint, columbine, artemisia, Black Eyed Susan (rudbeckia), sage & thyme.
Flower gardeners: we'll have ornamental kale & stock seedlings available very soon!
Pricing: $2 for 2" pots, $3 for 3" pots. Some larger sizes are also available.
Fall Cover Crop Seed Available Now! 
Late September & October is the perfect time to plant cover crops to improve the health of your soil. Choose a small packet for $2 (covers 100 sq. ft.) or large for $5 (covers 500 sq. ft.)
Our mixes include winter rye, Austrian winter peas, and crimson clover, as well as daikon radish & mustard (opt.)
Cover crops are a simple, inexpensive and highly effective way to improve the quality of your soil.
Meet our Team: Terry Craghead, co-founder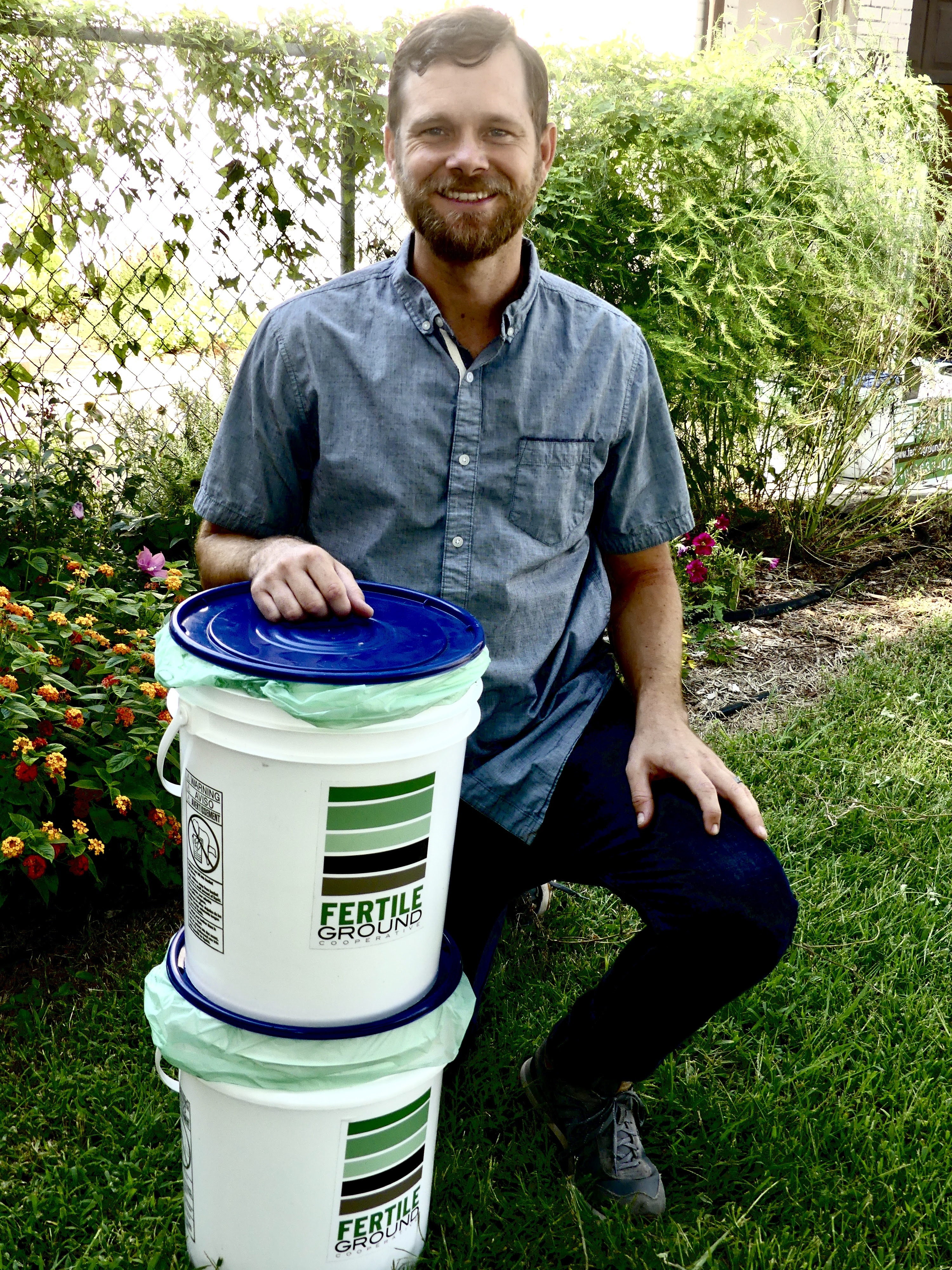 As with all of the people involved in CommonWealth Urban Farms, co-founder Terry Craghead's path to the farm is fascinating. Born in Tulsa, educated in Union Public Schools and then Oklahoma Christian College, he married the day after college graduation in 2006. With a major in missions in which he focused on cross-cultural studies, Greek and Hebrew languages, he and his spouse Darci took a year after graduation working retail jobs and preparing for a missionary project in Australia.
In a suburb of Sydney, they volunteered in the community: in public schools with a breakfast club, reading program and after school projects. They also worked in a mental health day center and taught classes in a small church. After 11 months, two things began to happen. Terry began to question and challenge the missionary theology he'd been taught; at the same time, he began to get sick a lot, which gave him more time to think about what he was doing.
Ultimately, he became so sick he went to an emergency room where an intern specializing in immunology diagnosed a deficiency in his immune system. Back home in Oklahoma, he began treatment for his condition and worked in mental health as a case manager for children, adults and families. He began to see that the government programs to help the poor were not helping—to put it simply. Searching for a deeper way to address social problems, he began an online master's program in urban studies with a vague goal to either start a non-profit or work for one that would fix the holes in the system.
At that time he began to learn about cooperative economics, and member cooperatives including the Oklahoma Food Coop and its founder Bob Waldrop. "This seemed to be the missing piece," says Terry. "Capitalism is designed to provide the outcomes we have in our society and the not-for-profit reliance on the wealthy enforces and looks up to the wealthy for donations that pale in comparison to their wealth. Our current system is not a way to help people plug in the gaps. Cooperative economics, worker-owned cooperatives in particular, seemed the third way for people to ban together and provide our needs."
It was during this time, in 2010, that Terry was a part-time stay-at-home parent with his young daughter. He spent some of that time watching documentaries about farming. Those farmers inspired his idea of starting an urban farm in the Paseo neighborhood. He had been gardening in his backyard for a year, but realized he didn't know what he was doing. When Lia invited him to a public meeting about forming an urban farm, Terry accepted.
Allen was composting in the Closer To Earth program with youth and Terry began volunteering. The urban farm meetings continued for a year. Lia Woods, Allen Parleir, Sara and David Braden and Terry were co-founders. Terry left his online master's program in urban studies, as well as the horticulture program he was taking at OSU-OKC. "I realized what I was learning working at CommonWealth and Closer to Earth was the education I was looking for."
His work with Allen and David in the Closer to Earth composting operation led to an expansion of the composting effort: Fertile Ground, a worker-owned cooperative business which provides sustainability-related services. Its 10 current owners manage bike routes to individual homes where they collect a week's worth of kitchen scraps and leave an empty bucket for next week's scraps. They also have drop-off sites around the city, including one at CommonWealth. As the demand is increasing and the workers are more available, the bike route is expanding.
Fertile Ground also provides compost pickup and recycling for 90 small businesses. (This they do in a truck rather than on bicycles.) They provide other services as well, including zero-waste events, and they deliver the food waste to community compost sites.
"The idea for Fertile Ground to provide worker jobs and promote sustainability, came directly out of the work of CommonWealth, who we consulted with as we began," says Terry. Likewise, Terry is still a significant part of CommonWealth in other ways, on its operational team and the larger community that meets monthly.
CommonWealth and Fertile Ground, sister projects, are part of the building of a local food economy, says Terry. Fertile Ground's part is collecting and delivering food waste to local soils to grow local food. Providing jobs and environmentally-beneficial services: "Solidarity and Sustainability."
And you thought CommonWealth only grew veggies and flowers! For Terry, it also helped grow a vision into a reality.
What to Plant this Week?

Check out our Beginning Gardener Video Series: 

How to Grow a Vegetable Garden Even Though
You've Never Planted a Seed in Your Life
We designed this video series to help beginners have a successful, productive garden. In small bites each week, we cover how to get started, where to find the stuff you need, what to plant and when to plant it, what to do when you spot a bug, how to water, how to harvest, and what to do with those yummy vegetables you've never eaten before.
Planting the Fall Garden