Slow Flowers
Honor Mom with beautiful, locally-grown flowers for Mothers Day!
Bouquets & Flower Buffet


Saturday, May 13

—

9 a.m.

to

Noon


CommonWealth Urban Farms, 3310 N. Olie, OKC.

Flower Buffet.
From
9 am to noon
on
Saturday, May 13
, we'll have a gorgeous spread of flowers and foliage. Pick out as many stems as you like to compose your own unique bouquet. Priced per stem. We'll have wrapping paper, ribbon, recycled vases and friendly assistance on hand for free!
Bouquets.
Or click
here
to order a Mother's Day bouquet for $35, and pick it up on
Saturday, May 13
. This year, our Mother's Day bouquets are made extra-special by fair trade vases provided by
PAMBE Ghana
. Each bouquet comes arranged in a large turquoise mug crafted by hand in the Bat Trang village of Vietnam; after the bouquet is gone, the recipient is left with a lovely mug to enjoy for years to come. PAMBE Ghana provides an innovative school for bilingual child-centered education in rural Ghana. Dedicated volunteers in OKC raise money for PAMBE Ghana by selling fair trade items, including these mugs, to support the school.
Join us on Saturday, May 13th and immerse yourself in the happiness that flowers bring to the soul.
Garden School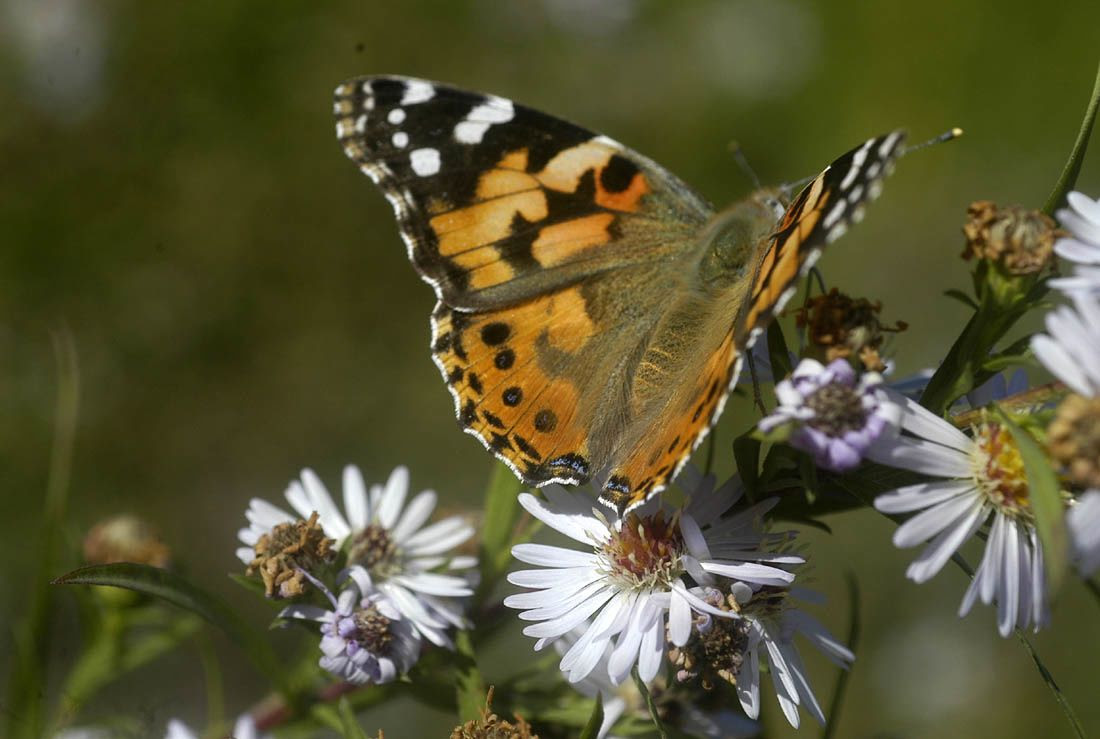 Saturday, May 13

: Bugs in My Garden: Planting for Pollinators
Instructor: Edith Siemens


11 am to noon

, followed with optional field trip to Edith's garden
Learn how to create a garden featuring plants that will attract pollinators and other beneficial insects. We'll focus on native plants that are easy to grow in central Oklahoma.
The workshop will be followed by a special field trip to Edith's & Bill's home garden, just two miles south of CommonWealth. A highlight of last year's Butterfly Garden Tour, their garden hosts a wide array of pollinator plants, as well as 21 years of historic OKC Zoo memorabilia.
Coming Up:

May 20

—Soil Testing for Nutrient Dense Food
Check out details on
our website.
Meet our Apprentices: Christopher Jennings
When Christopher Jennings began his apprenticeship at CommonWealth Urban Farms, even harvesting spinach seemed daunting to him. Here were rows of lush spinach inside the hoop house… How do you get down between the rows and take that knife and cut those beautiful green leaves? Individually? As a bunch? For Christopher, who had studied chemical engineering at OU, somehow he couldn't wrap his mind around how to harvest the spinach.
"I just couldn't figure out how to approach it," he says. "How do I harvest to a certain standard? How do I get my body to do that? But the more I did, things got easier."
Christopher says now, five weeks into his apprenticeship, that he'll always do some scale of gardening, both as a CommonWealth volunteer and tending his own garden. His interest in apprenticing at CommonWealth stems from his desire to learn the building blocks to become more and more self-sufficient, both individually and in community.
"It's neat that CommonWealth is here. Things like this are becoming more and more important. I have this sense that when we look out at the world and all the stuff that's going on, that can take you away from your self and the people around you. Things like this urban farm bring you back and encourage a more peaceful, more beautiful life."—Pat
Sustainable Community: Fertile Ground
Almost six years old, Fertile Ground started from its first day with similar goals as CommonWealth: to build more environmentally and financially sustainable communities. Born from a group of CommonWealth volunteers, Fertile Ground is a Worker Cooperative offering multiple services to help regular people to reduce their environmental impact: residential compost service, zero-emission lawn service, raised garden beds; zero-waste event recycling and composting as well commercial recycling and composting for businesses. Incorporating as a Worker Cooperative means that each worker has a share in the company and a vote in organizational decision-making. All workers share both responsibility and profits.
Currently, Fertile Ground partners with CommonWealth to make composting easier for individuals outside their pick-up service area by using CommonWealth as a drop-off site for food scraps. By using Fertile Ground's services, you can easily incorporate sustainable practices into your life. Learn more about their services at www.fertilegroundok.coop—JoBeth