"I want you to look back on those of us who lived at the beginning of the twenty-first century and know that we bore you in mind, we cared for you, and we cared for our fellow tribes—those cloaked in feathers or scales or chitin or fur, those covered in leaves and bark. One day it will be your turn to bear in mind the coming children, your turn to care for all the living tribes. The list of wild marvels I would save for you is endless. I want you to feel wonder and gratitude for the glories of Earth. I hope you'll come to feel, as I do, that we're already in paradise, right here and now."
—Scott Russell Sanders
Garden School: Cooking for Earth (Simple and Sublime!)
Saturday, August 3

11 a.m. to noon
3310 N. Olie
$10 per person, $15 for couples/pairs.
Free to volunteers. Pay upon arrival.

How we cook impacts our health—and the health of the planet! How's that, you ask? Join us as we learn about our food system and then how to cook so that all on Earth are healthy. It's a hands-on celebration of simple cooking and sublime eating from the abundance of Earth. Option: Bring a homegrown veggie or fruit (homegrown by you, a neighbor, a farmer at the farmer's market…) We'll see what's growing on the farm and create something together!!Instructor: Pat Hoerth, CSA/Veggie Club manager

Check out the entire 2019 Garden School schedule here.
And consider this: You can sign up to be a CommonWealth patron at the level of $10 monthly and up and receive discounted Garden School admission. Learn more here:www.patreon.com/commonwealthurbanfarms
Herb Spotlight: Basil!
Basil, the Hindus say, is Queen of Herbs.
It's grown around temples to lift the spirit and protect against negative energies.
In Eastern medicine, it's used to calm the mind and spirit.
It's full of flavonoids, which protect cells and chromosomes.
It has anti-bacterial properties, which have been shown to restrict growth of unwanted bacteria.
It is an excellent source of vitamin K, enhancing bone and cardiovascular health through its synergistic interplay with vitamin D. Half a cup of fresh basil leaves provides 98 percent of your daily recommended intake.
It is a true body, mind, and spirit herb, able to connect, support and help heal all three aspects of a person's well-being. And: it's scrumptious!
Here are some of my favorite ways of using fresh basil.
Since the oils in basil are highly volatile, it is best to add the herb near the end of the cooking process, so it will retain its maximum essence and flavor.
Adding basil to healthy stir-fries, especially those that include eggplant, cabbage, chili peppers, tofu and cashew nuts will give them a Thai flair.
Make a tea with some fresh basil, ginger and a bit of cardamom in water for an excellent traditional remedy for treating sore throats and promoting digestive health.
Adding fresh basil to your next vinaigrette will not only enhance the flavor of your fresh greens, but it's anti-bacteria properties can help ensure that the fresh produce you consume is safe to eat.
Make a cucumber, basil, and cardamom syrup to add complexity to your next lemonade or cocktail spritz. —Thanh
Basilmania! It's August 23!
Please join us for the second annual Basilmania! This fun and delicious fundraising event celebrates a partnership between growers and chefs. CommonWealth Urban Farms supplies armloads of its locally-grown basil, which chefs turn into a wide array of delectable treats, both savory and sweet, for guests to enjoy. Local beers, entertainment, and a silent auction round out the evening.
Green Connections is proud to host Basilmania, with the support of CommonWealth Urban Farms. All proceeds benefit local programs for Earth education. The event will be held at the beautiful Will Rogers Park Conservatory, 3400 NW 36th St., from 6:30 to 8:30 p.m., on Friday, August 23.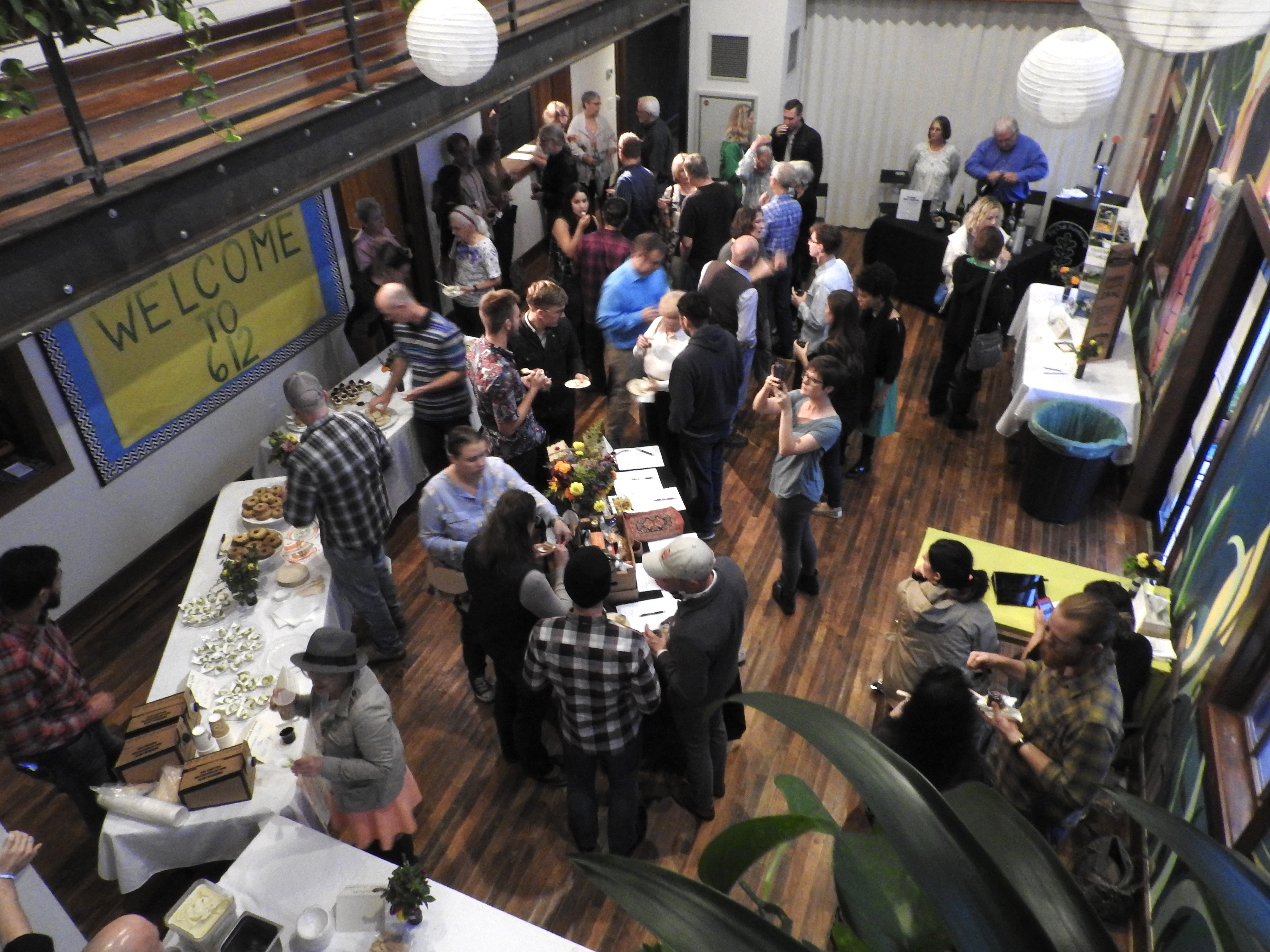 There are several ways to participate in this opportunity: as a chef, as a donor, or by providing an item for the silent auction. Please reach out to event coordinator Jenna Moore at jennathepowerful@gmail.com if you'd like to be involved!
Green Connections and CommonWealth Urban Farms love being part of the growing local food movement and look forward to another successful event and farm season. Thank you for your support!
For more information and tickets (also available at the door) go to the Basilmania link on our website.
And in the flower field…
Rudbeckia!
On a summer day, it is an unceasing pleasure to walk through our flower field and see rows and rows of colorful blooms; yellow sunflowers, orange marigolds, red zinnias, purple statice, blue ageratum, and green leaves everywhere. Even during this hot weather, the flowers just keep on coming!
IMHO, the stars of the show right now are the rudbeckia, aka Black Eyed Susans. (Pictured here, thanks to Prairie Moon Nursery.) We tucked an assortment of rudbeckia seedlings in our food forest last year, and have been rewarded this summer with an explosion of blooms. Talk about a big bang for your buck! Come on over and take a peek sometime soon, while they are still in bloom. You'll see Orange Coneflower (Rudbeckia fulgida), Sweet Black Eyed Susan (Rudbeckia subtomentosa), as well as Rudbeckia triloba, one of my favorites with masses of little yellow blooms. (And three-lobed leaves, hence the species name triloba.)
Thanks go to my friend, Edith, for introducing me to 
'
Henry Eilers'
 (
a variant of
 Rudbeckia subtomentosa), 
an irresistible rudbeckia whose petals are quilled instead of flat. 'Henry Eilers' is named after a retired nurseryman in southern Illinois who discovered this variety growing in a railroad prairie remnant. (Three cheers for wild, untamed spaces!)
Most rudbeckia are heat and drought tolerant, and attractive to bees & butterflies. Many of them are native to our region. Each one has its own personality and unique delightfulness.
Rudbeckia make superb cut flowers, and we are harvesting them by the armful right now. Our bouquets can be ordered online 
here
 and picked up at CommonWealth. We also offer flower coupons, which give a hefty discount on bouquets. If you'd like to plant your own, we'll have rudbeckia seedlings available at our fall plant sale, coming up in late August and September.—Lia
Meet our Apprentices: Jennifer Prince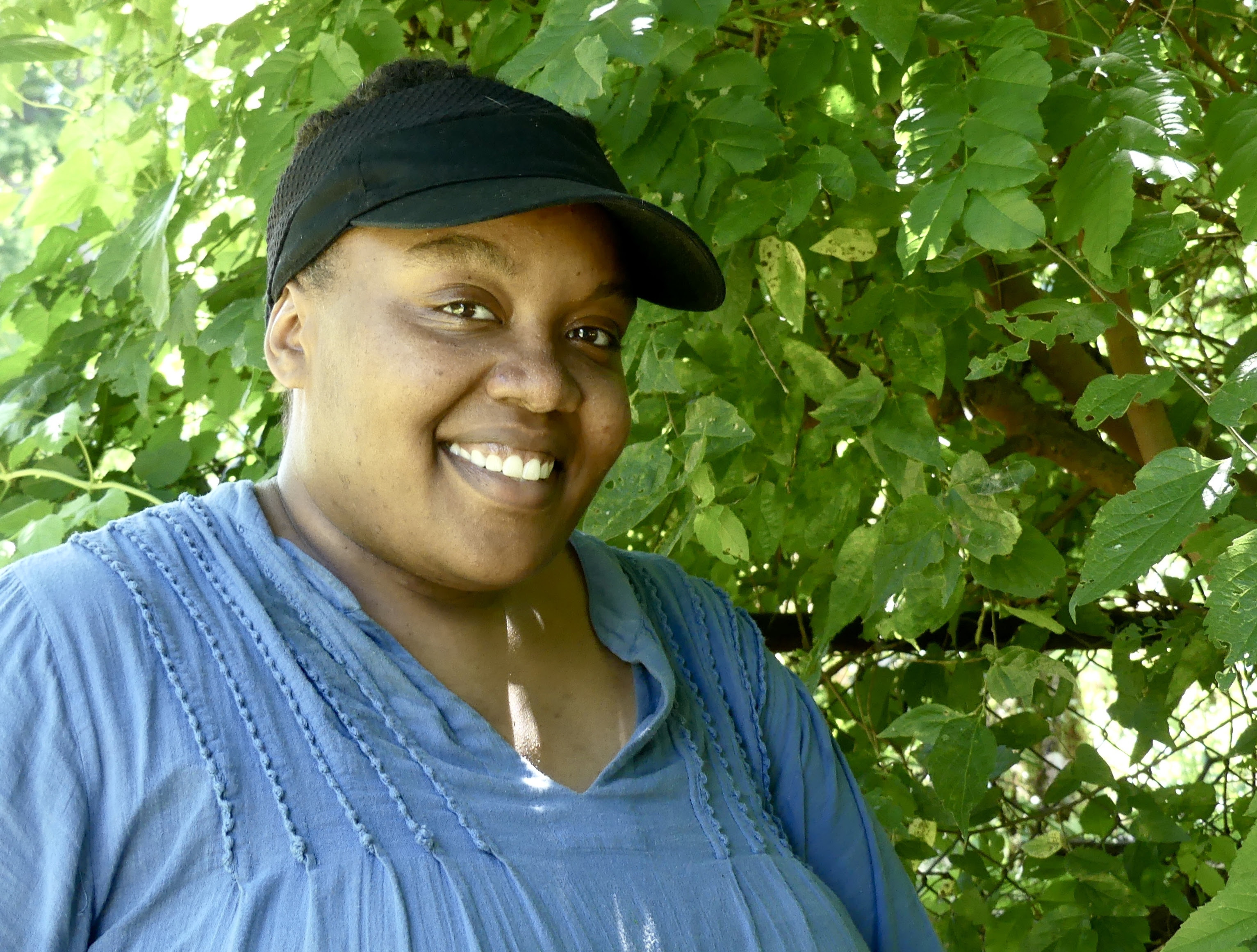 When Jennifer Prince was a student at Sheridan Road Elementary School in Lawton, her teacher led the class in helping rebuild Elmer Thomas Lake in the Wichita Mountain Wildlife Refuge. Every year, they had a project in which the students participated: fixing a valve, mowing, restructuring a water feature… Their teacher got them involved in other activities, including searching for wildflowers locally, that raised their ecological consciousness.
Now Jennifer is a teacher herself — 10th grade English teacher at Douglas High School. There, she started a maker space for the students, with a studio for recording podcasts and videos, doing acrylic art and, among other features, growing an indoor garden. She's creating a different kind of learning space, the kind that she experienced as a young girl.
"I've seen so many Hot Cheetos at the high school," she says. "The students today are so far removed from real food. They've never planted anything in their lives. That is so different from my school."
It's a professional dream, to help her students learn about growing food, as well as a personal dream. "I have this really weird dream of moving back to the country some day, to the family land near Elmore City where my dad is from, and doing farming. My generation wanted to move to the country after our parents moved away."
Anticipating that day, after she retires from teaching, Jennifer Googled "learn how to farm" and discovered the apprentice program at CommonWealth. "I saw what CommonWealth is doing for the community and realized that's up my alley; what I want to do."
She sees education changing: teaching using hands-on processes, teaching valuable skills—similar to her own early education, similar to the education she's getting as an apprentice at CommonWealth. "I've learned more in six weeks than I could ever learn in a classroom," Jennifer says. "I can see marrying our maker space with CommonWealth. There's a whole other world of learning to explore.
"I'd like students to be in a learning environment that puts them in a situation where they have to learn; maybe a summer curriculum where they learn long-lasting skills through agriculture."
Jennifer, who is working on her master's degree in library science, has worked with her father to build raised beds to plant a fall garden this year. Too, her mom caught the growing food bug from Jennifer and started a garden this spring.
As her apprenticeship comes to an end, we will miss Jennifer's eager participation around the farm, as well has her quick smile. But, we are grateful for all she will continue to bring to her family, her students and community.