Garden School
We put together a fantastic line-up of Garden School classes at CommonWealth this year—and then the coronavirus showed up. So we switched gears in early April and did our "Make Way for Monarchs" program with Katie Hawk as a FB Live event. You can 
watch it here
at your convenience. Coming up next week, we're have both an online and an in-person program on Food Forests. We are tentatively planning to carefully resume our regular classes in June. We hope you'll join us!
Coming Up Next
:
Thursday, May 21, 11 am: Designing a Food Forest 
FB Live Event: Tour of Food Forest & Introduction to Designing a Food Forest
Join us for a virtual tour of CommonWealth's fledgling food forest, and learn the basic elements of designing a food forest.
Instructor: Elia Woods, co-founder of CommonWealth Urban Farms
Friday, May 22, 3-5 pm: Hands-on Food Forest Planting Event
1016 NW 32nd Street, OKC
A permaculture food forest is a low maintenance, sustainable and productive garden of trees, shrubs, herbs, vines and perennial vegetables, based on the natural systems found in forests. We began planting a food forest at CommonWealth three years ago, and are continuing to expand and develop it.
Elia will start with an introduction to Food Forest design, then we'll roll up our sleeves and plant the next round of trees, berries and other perennials.
Instructor: Elia Woods, co-founder of CommonWealth Urban Farms
Note: in order to maintain a high level of safety, please be prepared to wear a mask and keep a 6-foot distance from others. We ask that you forego attendance if you are feeling sick or have a raised temperature. Limited space, please pre-register here.
See the full list of classes at the education tab on our website (subject to change.)
Partner-Farmer Mini-Reports: What are they up to this week?
Tesa at CommonWealth Urban Farms

Growing edible flowers, edible herbs, cut flowers
Selling through Sabou at Paseo Farmer's Market
"Lots of planting and making bouquets! Basil, Muldavian Balm for tea, parsley, chrysanthemums… Borage will be flowering soon and Safflower is budding out. Edible bouquets and sweet pea bouquets from the hoop house."
Megan—Circleculture Farms at Common
Wealth
Growing specialty cut flowers.
"Working on planting all of my summer annuals like zinnias, cosmos, celosia, etc. And a new plot with herbs, foliage and flowers. Harvesting bucketloads of flowers and making lots of bouquets being sold through Paseo Farmers Market online. Also, working on labels for our herbal offerings for the year— salves, tinctures, and hydrosols. Coming soon! Purchase information can be found on our Instagram (@circleculturefarm) or Facebook page (Circleculture Farm).
Jacob—Circleculture Farms at C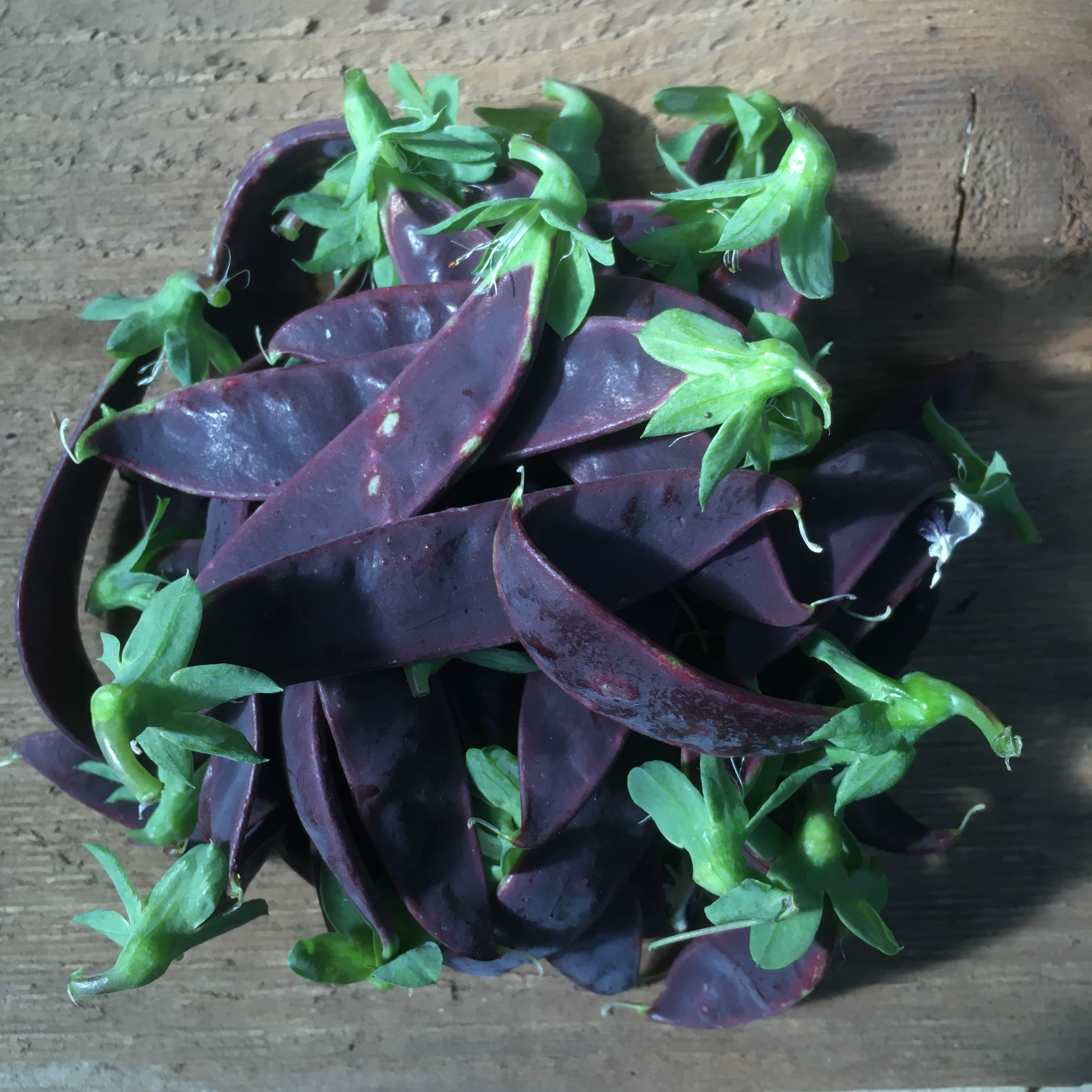 ommonWealth
Growing market vegetables, salad mixes, mushrooms.
"Jacob here. Planting the final tomatoes and putting in watermelon. The Beauregarde Peas from Row 7 are producing and they're amazing. Finally got an actual bike cart to haul veggies."
Lia's Garden at CommonWealth Urban Farms

Growing vegetable, flower, herb and pollinator seedlings. Managing food forest, offering educational programing.
"After a month and a half of of online ordering with curbside pick-up, my seedling sales are now open for in-person browsing again! Tables spaced out and there's lots of room for social distancing. And usually one of the cats shows up to supervise 🙂 I'm happy to fill online orders too.
In the greenhouse, the herb seedlings from propagating cuttings are ready to head out the door! My 
fb page
 and 
website
—if you could tell your friends, and "like" us on fb, I'd sure appreciate it! "
Meet CommonWealth Volunteer Ryan Smith
Ryan Smith says he grew up sheltered in the suburbs of Grapevine, Texas, and experienced community at his church where he participated in events several times a week. But he says that in the last five years, following graduation from college, he's never known the names of any of his neighbors. It's as a volunteer at the CommonWealth compost lot and a handyman in the CommonWealth community that he's found the neighborliness he experienced in his church community.
At Oklahoma Baptist University, in a class on anthropology Ryan was introduced to the understanding that community impact, the power of change, can happen in a neighborhood. "Still, I didn't get involved for a lot of years," he says.
At the same time he was learning about the impact of community, he was also beginning to question: Where does food come from? Who's making it? Who's harvesting it? What are the conditions for growing food? "At twenty-something, it was more about 'Can I eat it?'"
After college, Ryan and his wife Mary Ann both worked in Oklahoma City in child welfare. Those were mentally and physically draining years. The couple moved to Austin so that Mary Ann could study for her master's degree. Ryan worked at Habitat for Humanity. "New construction was exciting, but rehabilitation, like building a wheelchair ramp, solidified for me what it means to be a neighbor."
In Austin, Ryan also worked for AmeriCorps and volunteered at a commercial farm that supported AmeriCorps. "I began to see, 'OK, this is real food. This is what we should be eating instead of super huge, watery tomatoes.'"
After two years in Austin, the couple has returned to Oklahoma City for Mary Ann's PhD work at the University of Oklahoma. "Now Oklahoma City feels like home," says Ryan. "Now I even love this place. I don't want to move. It's funny how quickly things can change—just by being involved in a neighborhood."
Ryan came to CommonWealth to help Lia garden but got involved in the compost operation and now is one of the team leaders. "Composting showcases the problem with food waste and distribution and gardening for soil, not plants. I'm becoming a dirt nerd."
"It's almost a religious experience here," he says. "Growing up in this day and age, my life was really like a hermit on an island. It was lonely. And what a waste of communication skills. There's so much more to offer—and the neighbors offer to you. It's a draw coming here each week, hearing people talk about their days—not only about politics, but their lives. I look forward to hear what's happening to everyone this week."
As the composting operation has slowed down recently, Ryan, a handyman, has been helpful in tackling the fix-up to-do list around the farm. "It's a kind of service project," he says.
A singer and baritone ukulele player, Ryan has joined the CommonPlay evenings of music started recently in the community. "It's the easiest way to decompress," he says. "I get lost in strumming three simple chords."
Ryan and Mary Ann not only shop now as often as possible at farmer's markets, they are growing some of their own food, from seeds they germinated themselves. They have a compost pile ("Zero waste food.") and Ryan is learning about foraging from the rich selection of wild plants around the CommonWealth neighborhood.
Now, he says, "not only do I know the names of people in the CommonWealth neighborhood, I know the names of people in the neighborhood where I live."