"Money spent on food sends a signal that accelerates or redirects the changes that are going on all of the time in the food system. …We influence the future by the way we vote with our food dollars."Of course it is not easy to vote wisely. To do so means that we must think about the consequences of how we eat. Because we do not want to vote for food systems that endanger tomorrow's food supply, we must especially understand what is essential for growing food. We should eat today so that we can eat tomorrow. In other words, we should vote for a sustainable food system."—Gary W. Fick
Garden School: Worms Make Me Happy!Composting and Vermi-Composting
Saturday, July 21
11 a.m. to noon
3310 N. OlieAllen has been building compost piles, as well as composting with worms, for many years, and has a profound appreciation for rot! Allen will discuss the difference between a worm bed and a compost pile, and demonstrate how to build one successfully to make that beautiful, rich, black substance we call "gardener's gold."
Instructor: Allen Parleir, coordinator of Closer To Earth and co-founder of CommonWealth 
$10 per class; $15 per couple/pair; free to volunteers. See full schedule and season rates HERE.
Coming Up Next:
August 11: Grilling in the Garden with Stephanie Jordan
Happy, Beautiful Flowers!
Yours: 4 for $40  
That's FOUR beautiful bouquets,
redeemable anytime during this flower season.
Purchase the gift card online 
here.
Actually, you can buy single bouquets, or larger arrangements, from us, too. But you save 30% if you buy the gift card :)Email us to arrange pick-up ahead of time on Wednesdays or on Saturday mornings on the weeks of your choice. Pick-up of bouquets is at our farm at 
3310 N. Olie, OKC
.
We are harvesting loads of flowers from our flower field! They are crazy beautiful, they make us happy and we hope they'll make you happy, too. We thank you for your support of our neighborhood farm.
Ode to Okra
A Photo Essay
For many of us, okra is synonymous with summer. Grilled okra, okra stewed with tomatoes, pickled okra, okra in gumbo, and – always – fried okra. But how does this vegetable, adored by some and abhored by others, actually 
become 
a vegetable? Let's take a closer look…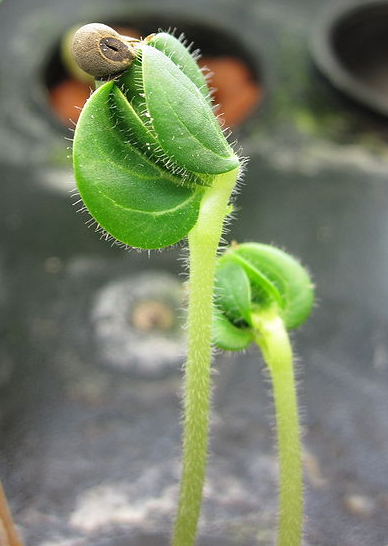 One of the best kept secrets in the okra culinary world is raw okra. Yes! It's true! A friend cajoled me for two years before I reluctantly and suspiciously gave it a try. It was revelatory. Crunchy, juicy, mild, refreshing. But it has to be super fresh – don't try this with grocery store okra that was picked a week ago in California. Now, my favorite way to eat okra is raw, munching on pods as I walk thru the garden. – Lia
Team Spotlight: David Braden

When David Braden moved from Oregon, Italy and Santa Fe, New Mexico, to Oklahoma in 1997 to teach fifth grade math at Casady School, he put in a garden in his back and front yards.
Sara, whom he had known since childhood when their parents taught in the same school and with whom he reconnected in Italy, where she worked as an assistant gardener while learning to make violins, had met Lia Woods, an Oklahoma City fiber artist. Lia, who was gardening a few blocks away in her front yard, would bike pass the other front yard garden in the area, and when she learned that's where Sara lived, she stopped and asked David what he thought of her idea about building an urban farm.
David and Sara, Lia, Lia's spouse Allen Parleir  and Terry Craghead became co-founders of CommonWealth Urban Farms in 2009.
"My family gardened a little when I was growing up, but I learned to love gardening in Italy. In Oklahoma, when we ran out of room in the backyard, we planted the asparagus in the front yard. We didn't realize asparagus would look quite so dramatic. We also built a trellis with squash growing on it and one neighbor complained but since then the neighbors are fine with our gardens. One neighbor is gardening now in her backyard."
From Lia's vision, CommonWealth farm evolved. "The farm—where it would be, what size, who would do what—was very much up in the air," says David. "We started with composting first thing, even before we knew what the farm would be. We started with beer grains, composting in windrows."
Composting is key. And David is key to the composting operation. "It's the foundation of natural food," he says. "Ideally it would not take so much input from outside the farm." While CommonWealth puts all waste back into the composting operation, the greatest input is from twice-weekly pickups of date-expired produce from Whole Foods.
David has learned about lacto bacteria from Korean natural farming systems and applied some of it to CommonWealth's compost. "It aims to increase the microbacterial activity in the soil without anything from the outside."
Red Wiggler worms also contribute to the composting process at CommonWealth. Strangely, they weren't added to the compost piles, "they just showed up," says David. "It was a happy accident. They must have been in worm beds in neighboring lots years before." Strangely as well, because David lives a few blocks away, "at the same time they showed up in the composting bed at our house."
While David teaches full-time and manages his own garden, he spends every Saturday and many of his days off in the summer at CommonWealth. He built the beds in the first half of CommonWealth eight years ago, is the farm's primary Stump Grubber, works on the rain water collection, teaches in the Garden School, braids his abundant garlic crop which he shares with the CommonWealth Veggie Club and builds the stone walls. (He learned garlic braiding and stone wall building at that ancient farm in Italy.) A core member of the core CommonWealth team, he and Allen Parleir, founder and director of the youth program Closer To The Earth, have built the composting operation into a process that produces CommonWealth's nutritious, delicious food.
"When we show people the compost and they pick up a handful and smell it, it speaks for itself, it's so rich. I like to point out there's no dirt in it. The compost rejuvenates the soil. Plants deplete it and the compost gives the nutrients right back."
Long composting in his own garden, he says he has gravitated to learning about it, reading books, learning more, doing the work.
David's life is consistent with his value of farming naturally. He doesn't have a cell phone. He rides a bike everywhere, year-round. He likes to play guitar (one Sara made for him), sing folk music and play classical violin.
"I'm proud to be part of CommonWealth Urban Farm. It's a remarkable project. I wish there were a way to make it magically profitable…we get closer every year. I like how unashamedly idealistic it is: sustainable food production in community."—Pat
Of a Certain Nature…
Sightings & Sounds at CommonWealth
Arriving at CommonWealth on Saturday morning is to step into the community of life. And never was that more true than recently when farmers taking a moment from the summer heat and veggie club members who had come to pick up their tomatoes, cucumbers, chard, onions and yard-long beans suddenly noticed something floating about.
Neighbor and pollinator supporter extraordinaire Stephanie Jordan was walking by the farm then and confirmed the presence of a Pipevine Swallowtail butterfly—black, with blue markings. She was fluttering from one flower to another leaf, always lowering her bum—to lay eggs, Stephanie told us.
We humans stood in wonder and awe.—Pat