What to do with your Tomatoes
In June/July watch how red arrives
Make gazpacho
Dice into a San Marino salad bowl
BLT with a local IPA
Simmer a pasta sauce
Carry the cores to the compost heap
Charcoal draw them on the vine
Tell how we used to think them
nightshade, poison, devil's fruit
Upon ripening some of us are ogled,
cat-called hot tomatoes
Shoo the Grackles
Slice with care your perfect Early Girl.
—Jane Taylor
Garden School
July 11: Eye of the Lens: Connecting in Nature
9 to 11 am
Note: this is a 2-hour class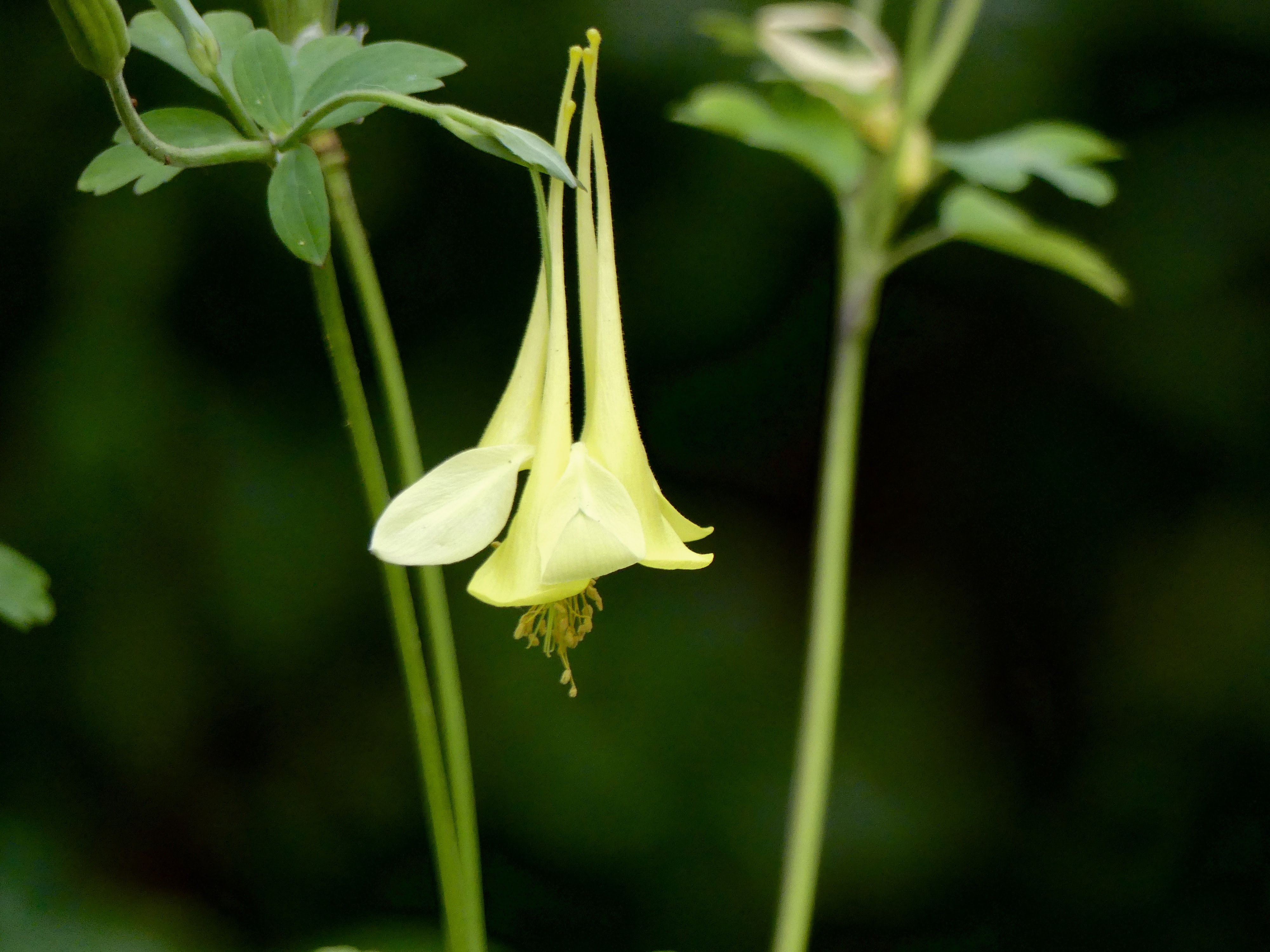 $10 per workshop, $15 per couple/pair, unless otherwise noted. Or volunteer on a Saturday morning, and get in free!
When we see something wonderful in nature, we often want to hold on to it. And there begins a creative process of trying to express through a photograph what it was we felt when we experienced this event in the natural world. At the same time, focusing that experience through a camera lens, we see more deeply, more intimately the very thing we are experiencing, paying attention to, absorbed in. Photography does more than capture a moment in nature, it helps us know better our life in nature.
Bring a camera, if you'd like, or plan to use the camera on your cell phone.
Instructor: Pat Hoerth, an amateur photographer, is a child of the Oklahoma prairie, who enjoys the natural world in the CommonWealth Urban Farm community where she lives.
PLEASE NOTE
Covid-19 Consideration: in order to maintain a high level of safety, please be prepared to wear a mask and keep a 6-foot distance from others. We ask that you forego attendance if you are feeling sick or have a raised temperature. Limited space, please pre-register here.
Coming Up Next:
July 25: Fungus & Microbes & Rot, Oh My! Recipes for Successful Composting

11 am to noon
Optional: $10 fee to make your own compost sifter from 12 to 12:30 pm
Do you want to learn how to make that beautiful, rich, black substance we call "gardener's gold"? David and Allen have been building compost piles for many years, and have a profound appreciation for rot! David will show participants the composting operation at CommonWealth, and the elements that make it a success. Allen will demonstrate different methods for building a successful home compost pile.
Bonus! Participants can stay afterwards and make a compost sifter, sized to sit on top of a wheelbarrow – a truly useful tool for home gardens. $10 fee covers all supplies, including lumber and hardware cloth. Email us ahead of time to reserve your spot for making the sifter, so we know how many supplies to bring.
Instructors: David Braden, compost master and co-founder of CommonWealth Urban Farms.
Allen Parleir, coordinator of Closer To Earth and co-founder of CommonWealth Urban Farms.
See the full list of classes at the education tab on our website (subject to change.)
Patreon
You can sign up to be a CommonWealth patron at the level of $10 a month and up and receive discounted Garden School admission. Learn more here: https://www.patreon.com/commonwealthurbanfarms
Partner-Farmer Mini-Reports: What are they up to this week?
Tesa at CommonWealth Urban Farms

Growing edible flowers, edible herbs, cut flowers
Selling through Sabou at Paseo Farmer's Market
"Much is blooming now! Trying to keep it all alive. Hollyhocks (great on top of cakes,) Spilanthes ("toothache plant.") My favorite flower blooming right now is the Butterly Pea. Also, the Tuberose Begonia are really pretty and have an amazing citrus flavor. I'm making soaps using herbs and flowers and making herbal vinegars. I'm going to experiment with some flower crafts: a tabletop with flowers covered in resin. We'll see!"
Megan—Circleculture Farms at Common
Wealth
Growing specialty cut flowers. Also selling through Paseo Farmer's Market.
"I'm filling orders for DIY wedding flower buckets these days for brides who have shifted their wedding plans from large events to smaller, intimate and COVID-19 safe celebrations. Trying to keep up with weeds and cutting flowers! Also made my first dried flower wreath of the season and will open up orders for those soon. Purchase information can be found on our Instagram (@circleculturefarm) or Facebook page (Circleculture Farm)."
Jacob—Circleculture Farms at CommonWealth.
Growing market vegetables, salad mixes, 
mushrooms.
Also selling through Paseo Farmer's Market.
"Been harvesting the last of the carrots and beets and cleaned out the lean-to with Lia. Had a good garlic crop and seed crops are well on their way to harvest time."
Lia's Garden at CommonWealth Urban Farms

Growing vegetable, flower, herb and pollinator seedlings. Managing food forest, offering educational programing.
Also selling through Paseo Farmer's Market.
"A big huge thanks to all of you who bought seedlings from me this season! I had a very busy & successful season, and I'm so grateful for all your support and positive feedback. I'll be selling seedlings all summer. Next week, I'll start seeding broccoli and cauliflower to sell as transplants in August, followed by a variety of other fall veggies & flowers. I also put in a dozen rows of veggies to harvest over the summer for The Red Cup and the Paseo Farmers Market. But this week I'm taking three days off to go camping! My 
fb page
 and 
website
I—If you could tell your friends, and "like" us on fb, I'd sure appreciate it! "
Meet a Friend of CommonWealth
Kevin Mink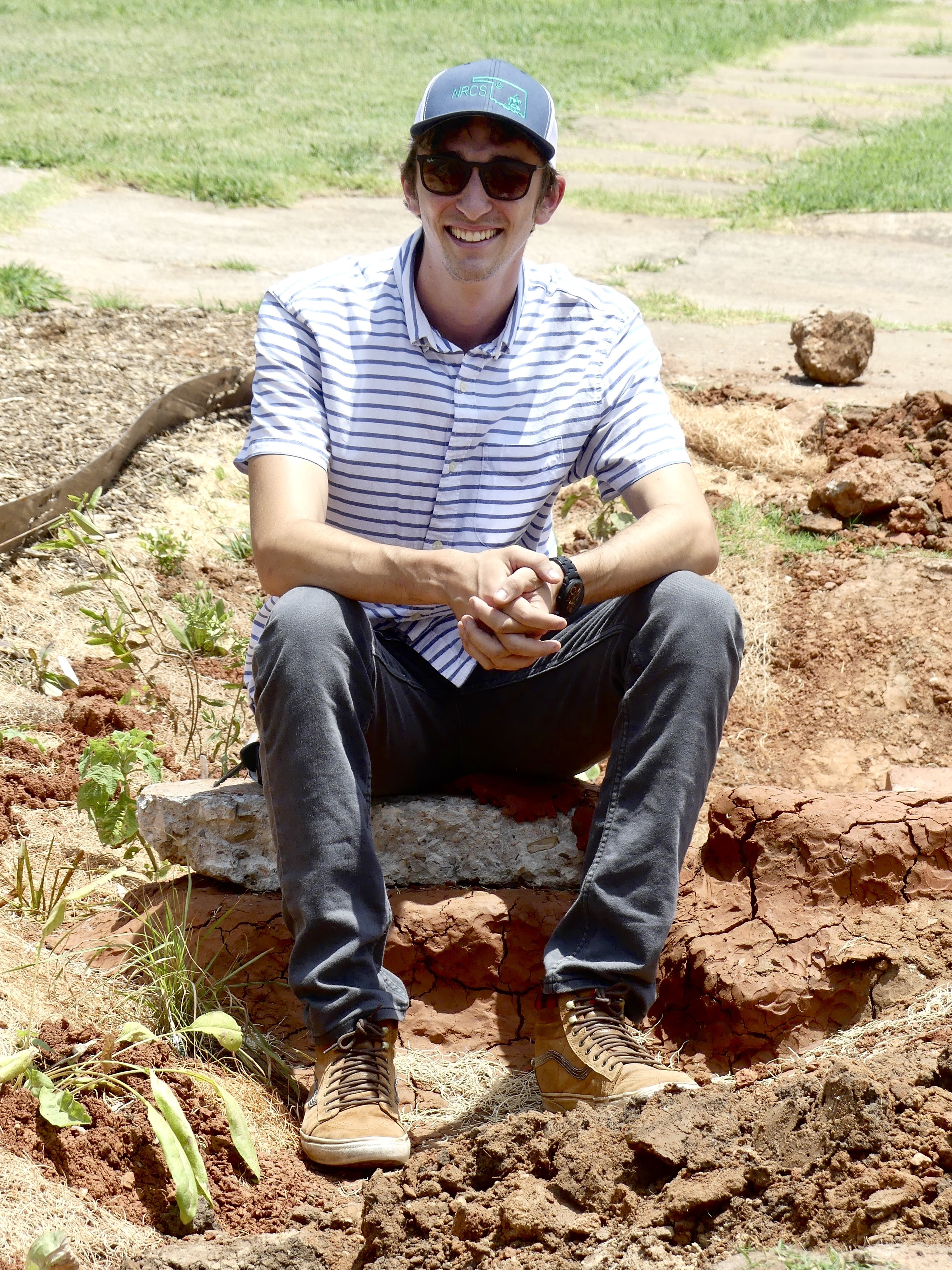 When the rain came in mid-June, it was a sure bet that you could find Kevin Mink at CommonWealth Urban Farm, out in front of the flower lot. Kevin had been working with pollinator garden intern Andrew Johnson, Lia and volunteers to build the bioswale that would capture water that flows down 32
nd
 street during a rain.
Water is diverted off the street into a holding ditch where it waters the roots of pollinator plants on either side, before slowly leaving the swale, some of the grimy oils filtered out. Sure enough, on that rainy day, they were all three there, in the pouring rain, soaked. You can watch Kevin's video below.
Kevin is an urban soil health specialist for the Oklahoma County Conservation District. He moved to Oklahoma City a year ago after his wife Mikaela was matched to her obgyn residency at OU. Kevin was working for Trees Atlanta in Georgia coordinating full spectrum restoration projects. "Taking a field of kudzu and transforming it into an ecosystem," he said. "It's cool to watch; the project never really stops."
Growing up in northeast Pennsylvania, Kevin spent a lot of time in nature, through the Boy Scouts. "That put me on a path," he says. At Drexel University, he studied engineering but soon learned he didn't like computer programming and switched his major to biology and transferred to Vanderbilt. A plant biology teacher inspired him. "She was a funny, quirky plant person," he says. "She saw my eye for the natural world. I was her teaching assistant for awhile."
Kevin's first research project was observing the activity patterns of chameleons in Equatorial Guinea, West Africa. "I'd go out at night, find a chameleon on a branch and go back the next morning and watch it all day."
As an urban soil health specialist, he is an educator and problem-solver. "There is so much around soil. For instance, I'm talking with people about protecting water resources, growing native plants." This week he consulted with a community member where a lake is having algae issues. "I asked what they do to their lawns. Do they garden? I was able to help them see connections between fertilizer applications and algae in the lake. I'm a dot-connector."
"It's an uphill battle," says Kevin. "It's easy when people are interested and open. There are people who are hard to reach. My education and background don't matter; I can't convince some people and it's disturbing. But it's exciting when I connect with someone who sees something new."
Studying for his master's in landscape architecture at the University of Oklahoma, Kevin's focus when he took the job with the County conservation office, was on pollinator habitat. He lives near CommonWealth and had taken a tour of the farm. When he learned that CommonWealth wanted to expand its pollinator gardens and that there was an NRCS grant to do just that, he knew he had found a fitting partner. "It was a perfect match," he says. "The project is still in progress. And we'll watch it next spring. To see your work in action is the greatest reward."
Another dream is to pursue the possibility of transforming college campuses into urban food systems. "I've been thinking about it a lot. A university is a microcosm of society. I'd like the opportunity to integrate a food system into a university campus."
Kevin and Mikeala don't expect to stay in Oklahoma. Their families are on the East and West Coasts. But for now, we are extremely glad to be working and learning from Kevin. If CommonWealth's experiment with the bioswale and pollinator garden pan out, Kevin wants to encourage more rain gardens in Oklahoma City. Nothing would please us more!
Pollinator/Rain Garden