Information

Pricing

$10 per workshop, $15 per couple/pair, unless otherwise noted. 
Or volunteer on a Saturday morning, and get in free! 
2020 Schedule
Classes are from 11 am to noon at CommonWealth Urban Farms at 1016 NW 32nd, OKC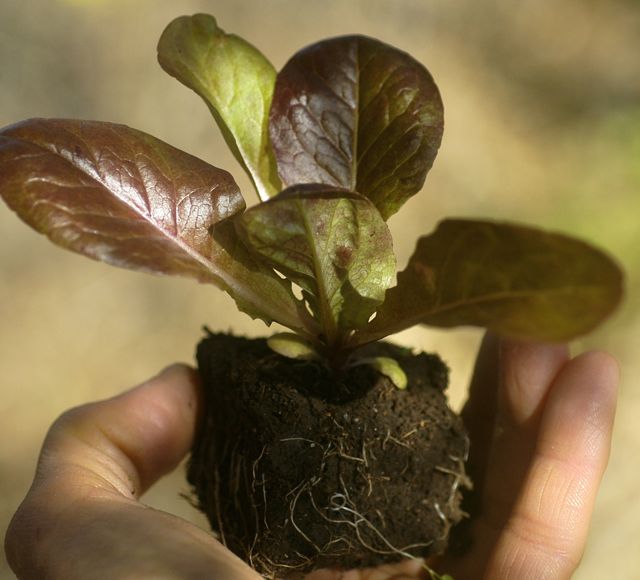 March 7th: How to Grow a Vegetable Garden Even if You've Never Planted a Seed in Your Life
It's actually pretty simple! Elia will cover the basics – soil, water, seed – that guarantee your first garden will be a delicious success. Participants will help plant a container garden that can be scaled up or down, and is suitable for backyards, front yards, decks or patios. Each person will also have the chance to start several pots of seeds to take home. Here's to a successful first garden!
Instructor: Elia Woods, co-founder and partner-farmer at CommonWealth
Note: this class is from 11 am to 12:30 pm
Veggie seedlings will be available for sale.
At this time, we are making the choice to postpone this Garden School until a later date, due to concerns about being able to slow the spread of COVID-19. Please check back here for updates.
April 4: Planting the Path for Monarchs!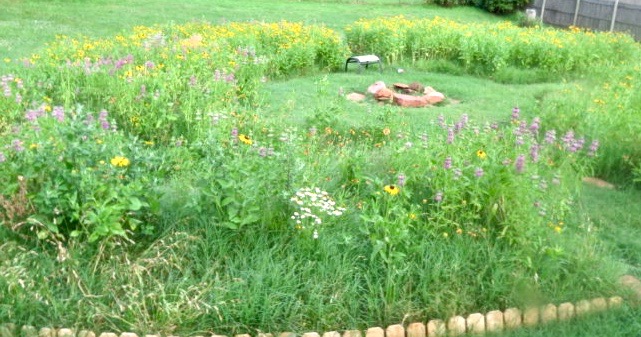 11 am to noon
The monarch butterfly populations have plummeted at an alarming rate and Oklahoma is critical to their survival. Our great state is centrally located in their migration flyway. Now is the time (before it's too late) for us Okies to get our hands dirty and help the monarchs! Join Katie Hawk from The Nature Conservancy and Okies for Monarchs to learn what you can do in your garden and beyond to help save the monarchs! We'll tour CommonWealth's own pollinator gardens and each participant will receive a ¼ pound of free pollinator seed mix.
Pollinator seedlings will also be available for sale.
Instructor: Katie Hawk is the Director of Marketing & External Affairs for The Nature Conservancy of Oklahoma. She's worked at TNC for 8 years and leads the Okies for Monarchs outreach program. She is a native Oklahoman and enjoys gardening with her three rescue dogs at her home in Midwest City.
April 18: Trees for Bees – POSTPONED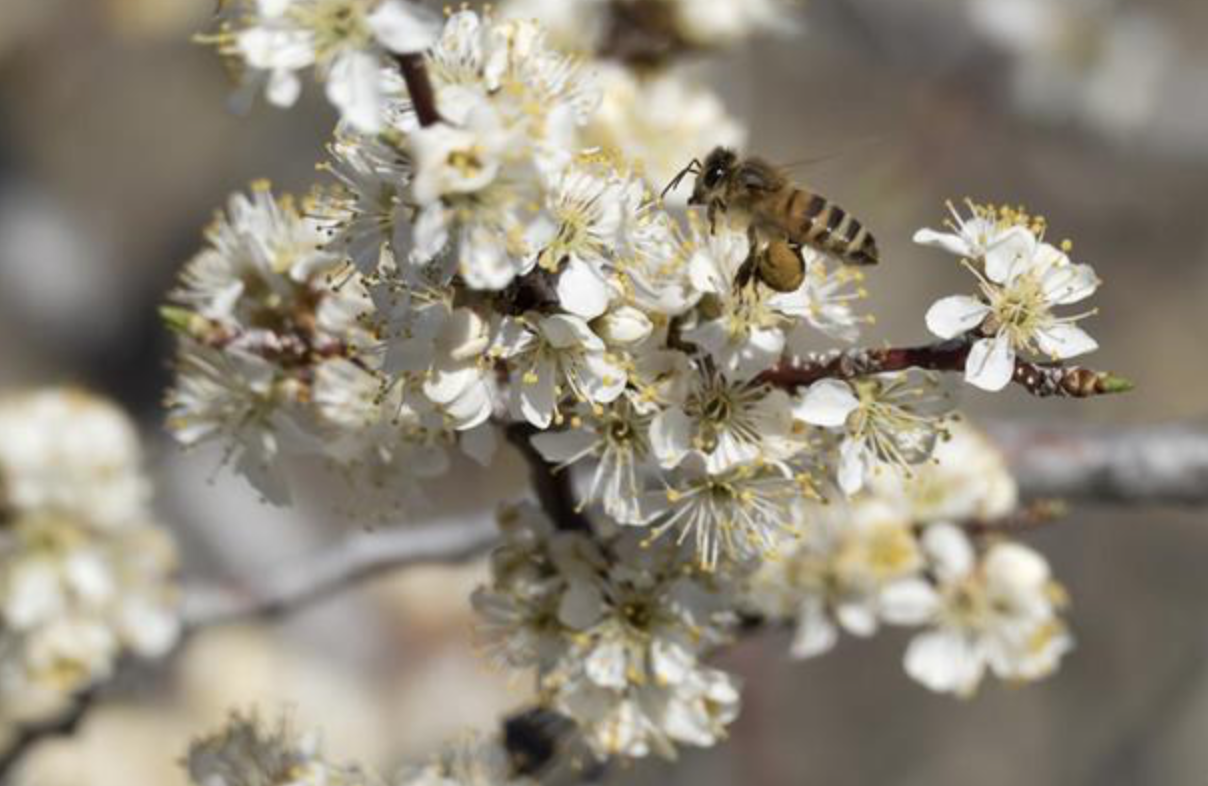 11 am to noon
Learn about native trees and how they can help create a bee-friendly landscape. Most people think of pollinator plants as being mainly flowers and shrubs, but flowering trees are a critical source of forage for bees, providing nutrient-rich pollen and nectar. Forest will teach participants how to combine fruiting and flowering trees with other plants to provide blooms for bees throughout the entire bee season.
Forest will also have tree seedlings available for purchase.
Instructor: Forest Chapman is founder of Native Treasure Tree Farm. Forest has been a beekeeper for ten years, and is a leading naturalist beekeeper in Oklahoma. Forest is certified by Purdue University to raise queen bees by the use of instrumental insemination, in order to develop honeybee genetics best suited for our Oklahoma climate.
May 2: Herbs for Health – POSTPONED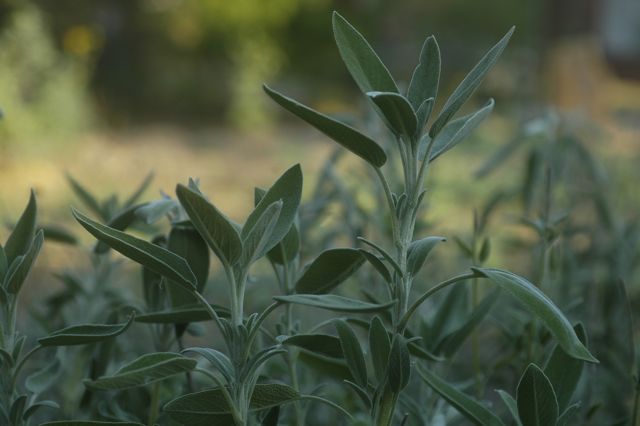 11 am to noon
Learn the medicinal properties of common and culinary herbs. Timothy will share simple ways to incorporate these benefits into your daily life.
Herb seedlings will be available for sale.
Instructor: Timothy L. Trujillo is a Natural Health Practitioner and Director of First Medicines, whose mission is to provide holistic education, care and resources to reduce suffering and enhance health.
Thursday, May 21, 11 am: Designing a Food Forest
FB Live Event: Tour of Food Forest & Introduction to Designing a Food Forest
Join us for a virtual tour of CommonWealth's fledgling food forest, and learn the basic elements of designing a food forest.
Instructor: Elia Woods, co-founder of CommonWealth Urban Farms
Friday, May 22: Hands-on Food Forest Planting Event
3-5pm
1016 NW 32nd Street, OKC
A permaculture food forest is a low maintenance, sustainable and productive garden of trees, shrubs, herbs, vines and perennial vegetables, based on the natural systems found in forests.
We began planting a food forest at CommonWealth three years ago, and are continuing to expand and develop it. Elia will start with an introduction to Food Forest design, then we'll roll up our sleeves and plant the next round of trees, berries and other perennials.
Instructor: Elia Woods, co-founder of CommonWealth Urban Farms
COVID-19 Note: in order to maintain a high level of safety, please be prepared to wear a mask and keep a 6-foot distance from others. We ask that you if you forego attendance if you are feeling sick or have a raised temperature. Limited space, please pre-register & pay here.
June 6: Native Bees – POSTPONED
11 am to noon
Did you know there are over 4000 species of bees in North America? Many of them are right here in our own back yard!  Bees provide better pollination than any other type of insect.  Bees are present in our landscapes, sipping nectar, gathering pollen and constructing nests.  Come explore how to attract native bees to your garden, build a bee nest box and release live native bees in the CommonWealth pollinator garden.
Instructor: Jody Lesch, Garden School coordinator and resident "Bug Lady"
June 20: Worms Make Me Happy: How to Build a Worm Bin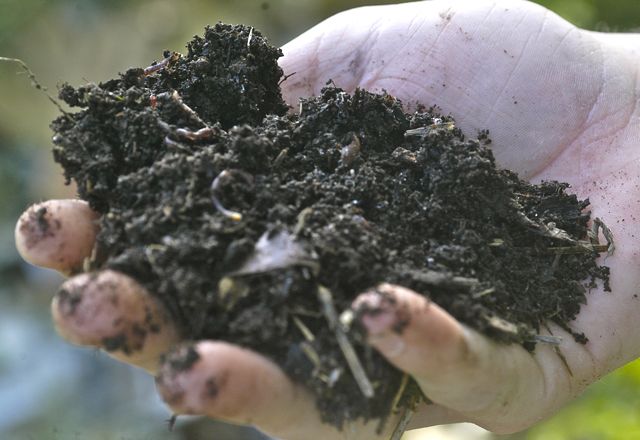 11 am to noon
Allen loves his worms, and is passionate about the care and feeding of worms and their immense value to gardeners. Participants will get an inside look into Allen's worm bins, and learn the do's and dont's of building one at home.
Instructor: Allen Parleir, coordinator of Closer To Earth and co-founder of CommonWealth.
July 11: Eye of the Lens: Connecting in Nature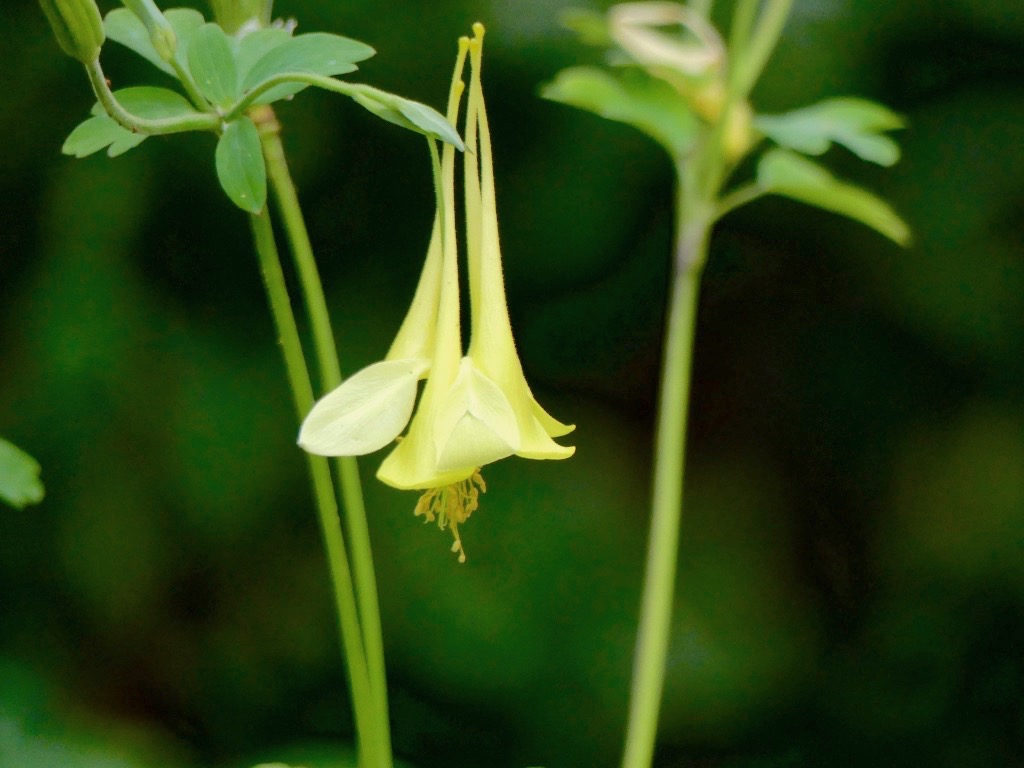 9 to 11 am
Note: this is a 2 hour class
When we see something wonderful in nature, we often want to hold on to it. And there begins a creative process of trying to express through a photograph what it was we felt when we experienced this event in the natural world. At the same time, focusing that experience through a camera lens, we see more deeply, more intimately the very thing we are experiencing, paying attention to, absorbed in. Photography does more than capture a moment in nature, it helps us know better our life in nature.
Bring a camera, if you'd like; though it's not necessary.
Instructor: Pat Hoerth, an amateur photographer, is a child of the Oklahoma prairie, who enjoys the natural world in the CommonWealth Urban Farm community where she lives.
July 25: Fungus & Microbes & Rot, Oh My! Recipes for Successful Composting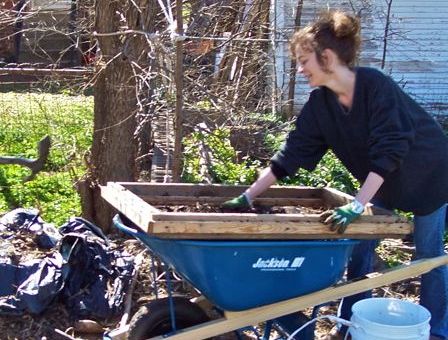 11 am to noon
Optional: $10 fee to make your own compost sifter from 12 to 12:30 pm
Do you want to learn how to make that beautiful, rich, black substance we call "gardener's gold"? David and Allen have been building compost piles for many years, and have a profound appreciation for rot! David will show participants the composting operation at CommonWealth, and the elements that make it a success. Allen will demonstrate different methods for building a successful home compost pile.
Bonus! Participants can stay afterwards and make a compost sifter, sized to sit on top of a wheelbarrow – a truly useful tool for home gardens. $10 fee covers all supplies, including lumber and hardware cloth. Email us ahead of time to reserve your spot for making the sifter, so we know how many supplies to bring.
Instructors: David Braden, compost master and co-founder of CommonWealth Urban Farms.
Allen Parleir, coordinator of Closer To Earth and co-founder of CommonWealth Urban Farms.
August 15: Three Cheers for Lactobacteria!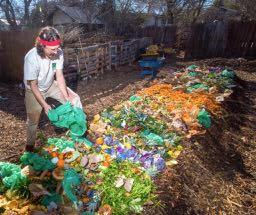 11 am to noon (with optional follow-up session on August 22)
Learn about one of the components of the Korean Natural Farming method of cultivating indigenous microorganism to maintain soil fertility with no external inputs. David will show how he makes lactobacteria (LAB) and uses it for faster composting, odor prevention, soil fertility and foliar sprays. Participants will take home the knowledge to make their own LAB, and can also come back the following Saturday to practice syphoning and inoculating milk to take home for their own use.
Instructor: David Braden, co-founder of CommonWealth Urban Farms
August 29: Plant A Fall Salad Garden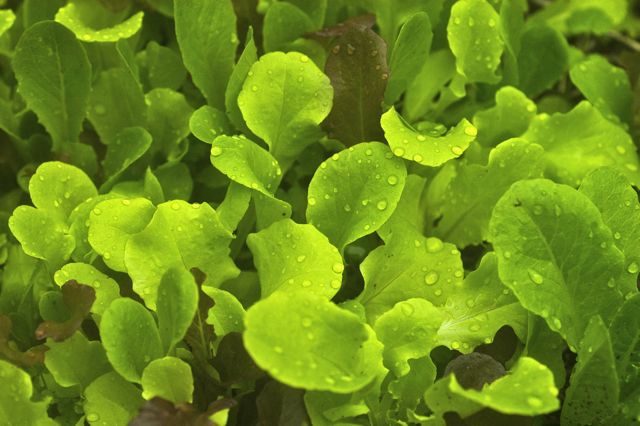 11 am to noon
Fall is a wonderful time to garden in Oklahoma. Vegetables and gardeners alike love the cooler weather, and we (usually!) get rain. Greens and roots grow well at this time of year in Oklahoma and will provide you with delicious salads all through the fall. Knowing what and when to plant is critical to success. Lia will share her fall planting calendar along with tips for veggies best suited for fall & winter gardening.
Fall vegetable seedlings will be available for sale.
Instructor: Elia Woods, co-founder and farm manager of CommonWealth Urban Farms.
September 12: Raising Butterflies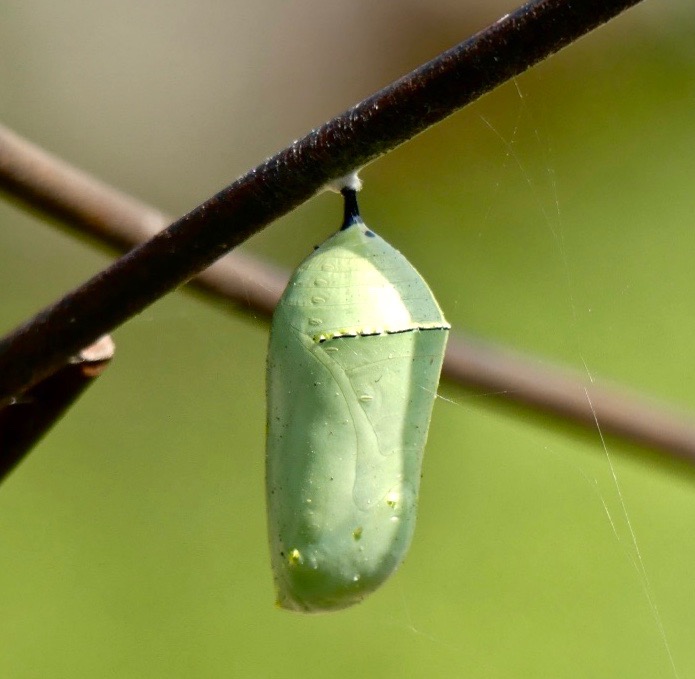 11 am to noon
Fewer than 10% of monarch eggs and larvae will survive to become adult butterflies, largely due to predation of the larvae. Raising them in an indoor habitat boosts survival to rates well over 90%. Holly & Jennifer will show participants how and where to look for butterfly eggs and larvae and how to support them as they go through their amazing transformation.
Instructors: Holly Hunter is a retired IT professional who now spends her time gardening for wildlife.  She runs a Monarch Way Station for her local library in Warr Acres, and she works with Okies For Monarchs and the Master Gardeners to install pollinator gardens in public spaces.
Jennifer Klein Plato provides habitat for pollinators at her home garden, Waystation. Last year alone, Jennifer raised and released over 150 monarch butterflies.
September 26: Growing Mushrooms in the Garden

11 am to noon
Jacob will show methods of growing King Stropharia fungi in the garden or on your farm to build soil and produce an edible crop. We'll go over a lasagna-style layering method using cardboard, wood chips, vegetative scraps and sawdust spawn. We'll also explore the potential benefits of mycorrhizal fungi as symbiotic companions to garden veggies, herbs, trees and flowers.
Instructor: Jacob Sanders is an urban farmer and citizen scientist engaged in food production and using fungi to aide and build relationships with soil, plants and people.
October 10: Herbal Balms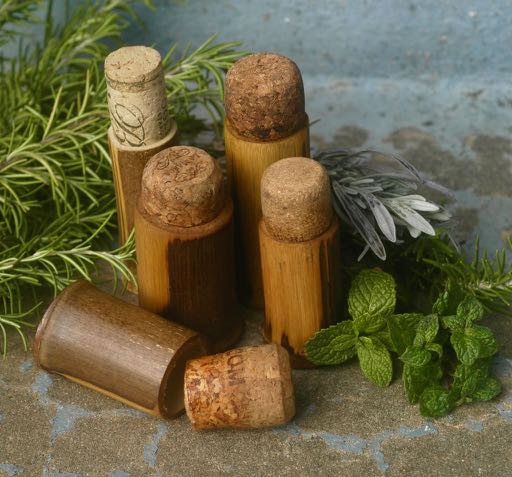 Note: this is a 2 hour class, fee is $15
10 am to noon
Yatar combines herbs from his garden, beeswax from his hives, olive oil and essential oils to formulate balms with specific beneficial qualities. Yatar will demonstrate how he makes his herbal beeswax healing balms, as well as the bamboo containers that he creates to hold his balms. With Yatar's guidance, each participant will make their own bamboo container, and a customized herbal balm to fill it.
Instructor: Yatar Layah, gardener and founder of It's the Balm.
Compost as a Heat Source for Greenhouses & Low Tunnels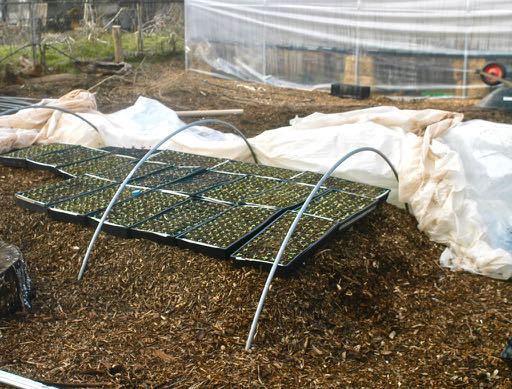 Thanks to a Specialty Crop Block Grant, CommonWealth will be offering two workshops in October (dates to be posted soon) on using compost as a natural heat source for farmers and gardeners. The workshops will cover three methods used successfully at CommonWealth:
Hot beds are an old and very simple method suitable for backyard gardeners or scaled up for farm use. By creating a covered bed over an active compost pile, which provides continuous heat, seedlings or vegetables can be grown during cold weather.
Building a large compost bin inside a greenhouse provides even more cold weather protection. This is the method we use at CommonWealth to heat our greenhouse and grow our seedlings.
A compost heated water heater heats water that runs through pipe coiled inside a large compost pile. The hot water is piped through growing beds inside a greenhouse or hoop house, or for radiant floor heating. This method requires pumps and plumbing and a larger amount of compost, but allows for endless design flexibility.
Stay tuned for more details!
November 16: Dried Flower Wreaths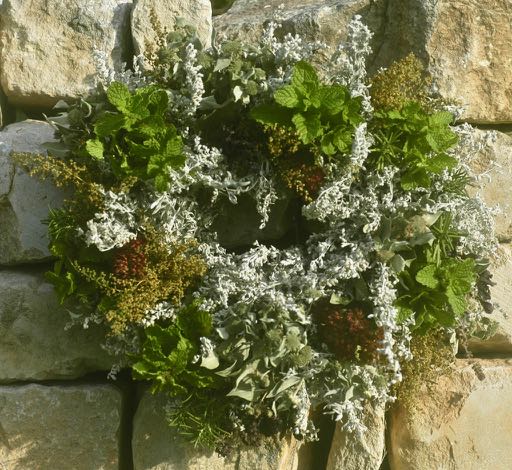 10 am to noon
Note: this is a 2 hour class, fee is $15
Back by popular demand! Learn to create beautiful wreaths from dried flowers and greens. Edith has an uncommon talent for combining dried flowers and foliage with visually intricate and elegant results. Plus, they smell great! Using plants grown at CommonWealth, Edith will walk participants through the steps of making a wreath of their own to enjoy for months to come.
Instructor: Edith Siemens is a retired horticulturist who has turned her yard into a wonderland for butterflies, other pollinators, and the people who love them.
Additional wreath materials available for $10 per wreath.
November 28: The Great Pumpkin Smash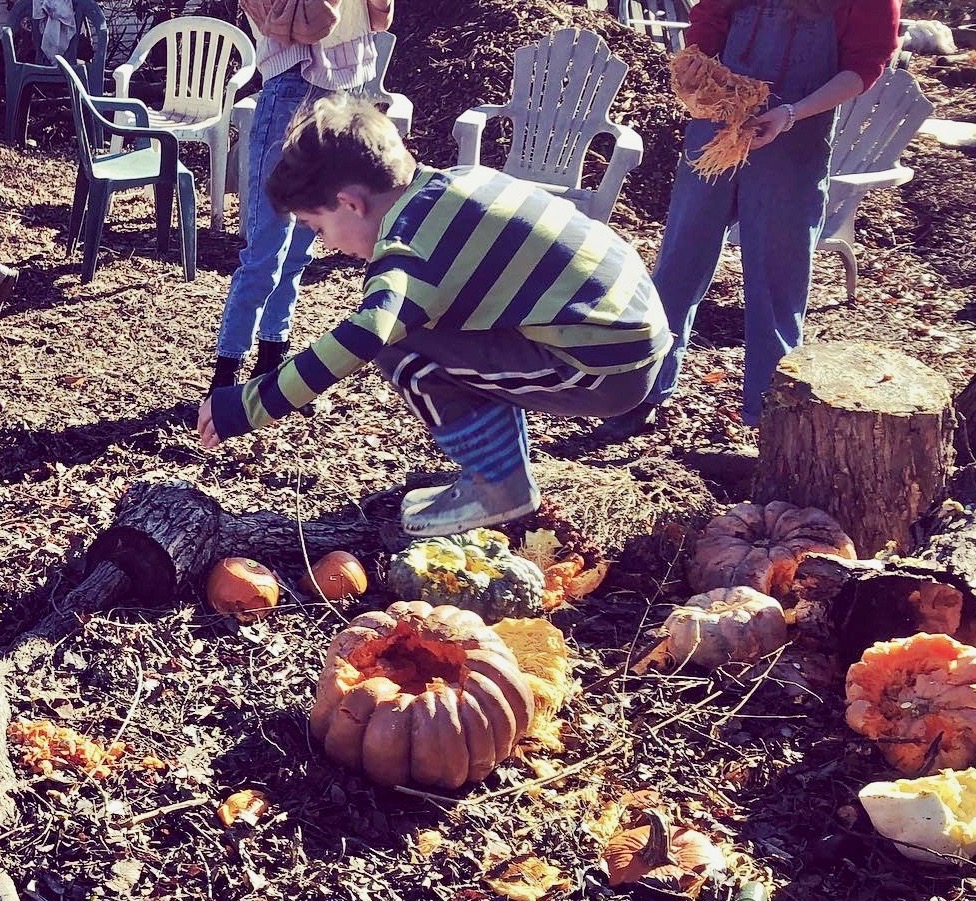 This family-friendly event is free. Drop in between 9 am and noon.
What to do with all those pumpkins, once Thanksgiving is over and cold weather sets in? Bring them and the kids to CommonWealth, where we'll make a big compost pile and everybody can toss and smash pumpkins to their hearts delight. Messy fun for the whole family! You can bring your leftover hay bales, too, and we'll add them to the mix.
We'll also demonstrate what goes into a successful compost pile, and have some friendly, squirmy red wriggler worms for kids to touch and hold.