April 9th – Gardening in Community & Garden Construction Part 1
$10 per person or $15 per pair
10 am to noon
1016 NW 32nd, OKC OK 73118
Schedule
10 -10:30 am: presentation by LaTasha Timberlake
10:30 to 11:15 am: Hands-On Workshops (concurrent)
Building Raised Beds
Note: there will be a supply fee for making a raised bed to take home, dependent on choice of materials.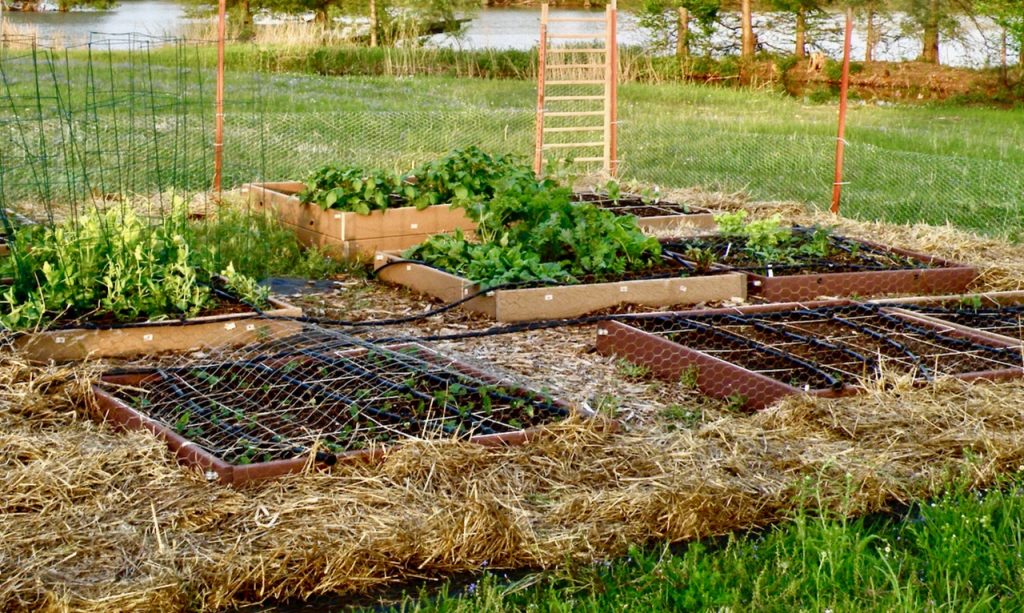 We'll show several different methods of building raised beds, from simple to uber simple. Participants will help build two different styles of raised beds using recycled lumber, and will have the option of making a 4'x 4' raised bed for their own garden.
Instructors: Hannah Braden & Ryan Smith. Hannah has been a volunteer with CommonWealth since her high school days and has worked on farms from Wisconsin to Puerto Rico. Ryan is a carpenter by trade and a neighbor, gardener, and nature enthusiast.
Container Growing
There's a plethora of possibilities when it comes to containers for gardening! From a small pot of herbs by your kitchen door, to a kiddie swimming pool full of salad greens, container gardening offers an opportunity to plant a garden wherever you land. We'll review the pros and cons of different types of containers, options for soil to fill the containers, and what varieties of veggies and flowers grow well in containers. We'll provide pots, soil and seeds for each participant to plant a small container garden to take home.
Instructor: Vernona Dismuke is a backyard gardener who loves to help others to grow food in their own spaces. 
11:15 am to Noon: Hands-On Workshops (concurrent)
Low Tunnels for Season Extension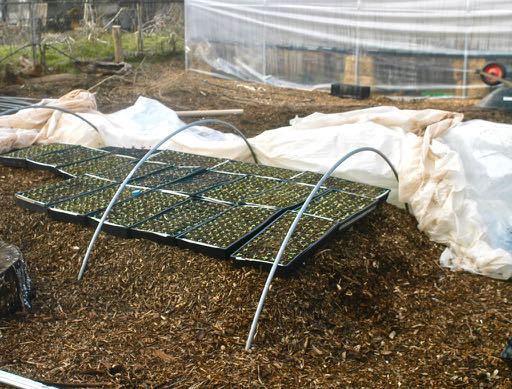 Enjoy a dramatic increase in the quantity and quality of spring, fall & winter crops with the simple addition of a low tunnel! These inexpensive structures are quick and easy to build, and will protect crops from cold temperatures and wind. Low tunnels help us to garden later into the winter and get started earlier in the spring. Participants will learn how to bend metal conduit into long-lasting hoops, and will build and cover a low tunnel together.
Note: Participants can also make their own hoops for low tunnels at home. Cost is $8 per 10' section of metal pipe for each hoop, and $5 per 10' x 10' section of floating row cover (longer pieces also available.)
Instructor: Tesa Linville is a partner farmer at CommonWealth, growing beautiful flowers and herbs for local florists and restaurants. Tesa uses low tunnels extensively for expanding her flower growing season.
Growing UP – Trellising in the Garden
Trellising is an effective way to increase growing space in the garden and make it easier to harvest by keeping vines off the ground. We'll demonstrate several trellising methods for crops such as tomatoes, beans and cucumbers, using pipe, bamboo, remesh and cattle panels. Participants will help construct a wonderfully simple, sturdy arch using a cattle panel and rebar.
Instructor: David Braden is a co-founder of CommonWealth Urban Farms and has been an avid home gardener for decades.
April 23rd – Garden Construction Part 2
$10 per person or $15 per pair
10 am to noon
1016 NW 32nd, OKC OK 73118
Our 2nd hands-on workshop is focused on tools, rain harvesting and irrigation. Topics include: rainwater harvesting & rain barrels, building an irrigation system for raised beds, drip irrigation and hand watering, best tools for the garden, tool maintenance and sharpening, and scything.
Schedule
10 am to Noon (come-and-go workshop)
Raised Bed Irrigation
Join Kelly Hargesheimer for an actual installation of the system he designed for irrigating raised beds, using PVC pipe and soaker hoses.
Tool Maintenance & Sharpening
David Nelms will provide an overview on tool maintenance, and how to safely sharpen your tools.
Bonus: bring your own tool in need of sharpening, and learn how to sharpen it yourself!
10 am to 11 am: Hands-On Workshops (concurrent)
Rainwater Harvesting
Learn how to design, build and install your own rain barrel to provide water for your garden. Rainwater harvesting is a simple, inexpensive way to improve water quality and reduce storm run-off. Instructor Amanda Nairn is a Norman resident and has taught dozens of rain barrel workshops over the last 13 years, beginning with efforts at her daughter's elementary school outdoor classroom. An active community volunteer, she has served Norman and surrounding communities in many capacities related to water and environmental issues.
Bonus: we'll have a limited number of FREE rain barrels available to participants!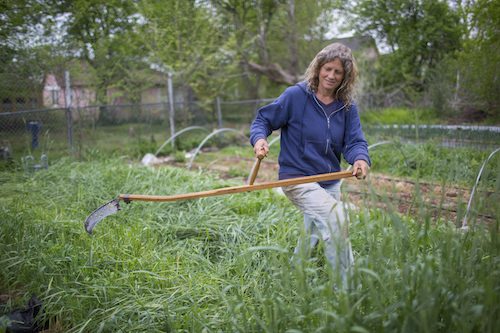 Scything for Urban Gardeners – 10:30-11:00am
Allen Parleir will demonstrate using a scythe to cut grasses and weeds. Scythes are a quiet, efficient, long-lived alternative to noisy string trimmers. Allen has been a scythe enthusiast for many years, and will show how to use a scythe gracefully and safely.
11 am to Noon: Hands-On Workshops (concurrent)
Best Tools in the Garden
Wondering what the best tools are for preparing, planting and weeding your garden beds? Bruce Johnson, long-time gardener and tool wizard, will bring his favorite essential tools and show how to use and maintain them.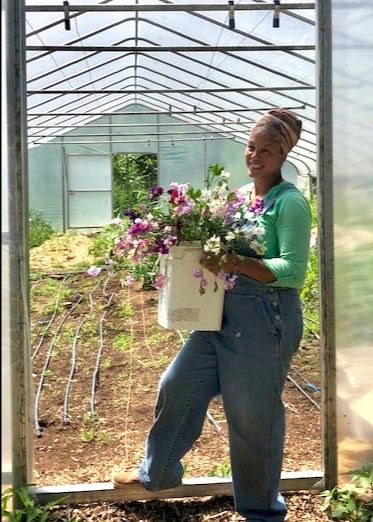 Hand Watering & Drip Irrigation – 11:00-11:30am
Tesa Linville will share tips and tricks on effective hand watering, and show her favorite hand watering tools. She'll also give an introduction to drip tape; what it is, when to use it, and how to set up a drip tape irrigation system.
Tesa is a partner farmer at CommonWealth, has managed her own landscaping business, and has years of experience with watering and irrigation systems.