The 2018 flower season is complete – we will update this page in the spring of 2019 when it is open!
Farm Bouquets
Pint Size Jar – 

$15
Pint jar bouquets are perfect for your table or desk where you don't want a high profile blocking the view.
Purchase pint size bouquets here!
Purchase quart size bouquets here!
Reserve your

flowers

by email at least 3 days in advance.


Pick up can be arranged for

Wednesday or Saturday at


CommonWealth

Urban Farms –  3310 

N.

Olie

, OKC.
Flower Gift Cards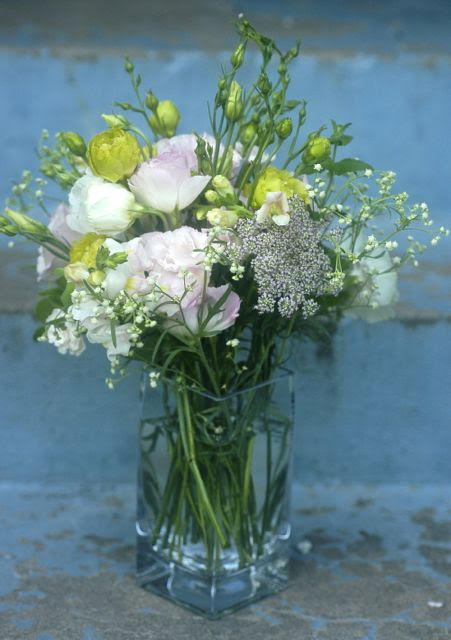 Looking to get a present for that flower lover in your life? We offer gift cards at two levels – 10 bouquets for $100+sales tax or 4 bouquets for $40+sales tax. All gift cards can be redeemed anytime from May through October – bouquets can be reserved by the gift card holder by emailing info@commonwealthurbanfarms.com. Upon purchase of the gift card, we'll arrange to mail the card to you or arrange for you to pick it up at our farm.
Event Flowers
Planning a wedding, house party or other event? Consider buying locally grown flowers to beautify your celebration. CommonWealth Urban Farms offers an economical DIY option for those of you who want to create your own unique arrangements and flower installations.
We'll fill a bucket with freshly harvested, seasonal flowers for just $60 dollars. A typical bucket includes 50-70 stems, depending on varieties chosen. We can provide you with a balanced mix of focal flowers and foliage. Flower availability depends upon what's in season. Email us at info@commonwealthurbanfarms.com with any questions.
Arrangements
We offer custom-made arrangements from $30 and up. Let us know what you'd like, and we'll give you suggestions re: what flowers we currently have available and what we think would be just-right for your needs.
We grow all the flowers for our bouquets. We create our bouquets with what is in season. No zinnias in March, and no daffodils in September. It's a local palette, full of fresh, seasonal, beautiful blooms. Email us at info@commonwealthurbanfarms.com with any questions.