Bug Fest
June 11, 10 am to noon
1016 NW 32, OKC 73118
A free, family-friendly event. All ages are welcome!
We LOVE bugs! There are millions of species of bugs in the world, and our gardens and farms, forests and prairies depend on them. Come meet a few of them, and learn about their importance in the circle of life.
We'll have an array of activities for young and old:
Learn how to make compost with red wriggler worms.
Make friends with spiders.
Watch honeybees make their combs and turn nectar into golden honey.
Have you ever seen a Bug Hotel? Learn how to create shelters for beneficial insects.
Get up close & personal with a fascinating array of bugs with Jody, the Bug Lady.
Go on a Discovery Walk in CommonWealth's Food Forest.
Get a bug tattoo and try your hand with bug stamps!
Play the Monarch Game and listen to stories about these beautiful butterflies.
Visit a Rain Garden & learn about creating healthier environments for pollinators, people & wildlife.
Learn what native plants to add to your yard to attract pollinators.
Programs & Presenters

Composting with Worms
DWe Williams & Vernona Dismuke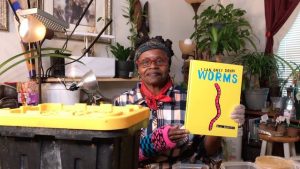 Ms. DWe is a good old southern born and raised gardener with two worm bins. She believes if you name each of your worms they will perform better. Feeding them a gourmet meal once a month gives them something to look forward to. Join Ms. DWe in building a two-liter worm compost. You can watch your worms dig tunnels and make that "black Gold". That's worm POOP in other words. It's great compost for your potted plants.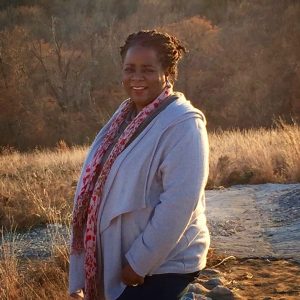 Vernona Dismuke is a backyard gardener who loves to help others to grow food in their own spaces.
Just for Kids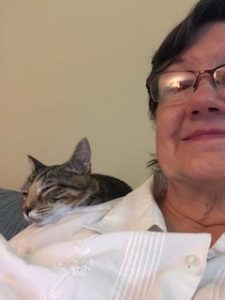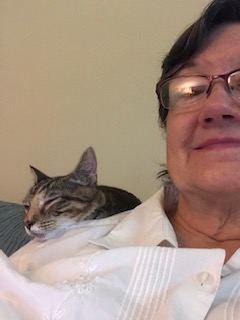 Jeni Markham Clewell
To celebrate all things BUG, we will have natural and art materials for you to create a collage, make a spider hat, or decorate a beautiful butterfly.
Jeni has led creative activities with children for over 25 years, passing on a reverence and love of life outdoors, art, crafts, and creative fun!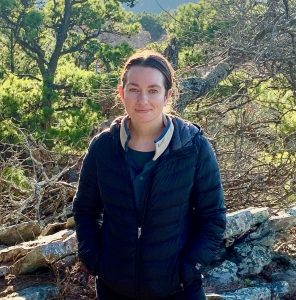 Isabelle, Russell and Joshua
Get a bug tattoo, join in a coloring project, listen to stories about some of our favorite bugs! Isabelle is a nature enthusiast and former summer art camp counselor.
The Monarch Game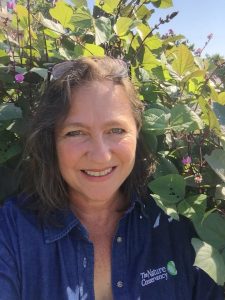 Stephanie Jordan
Especially for younger children, The Monarch Game is a playful way to learn about these amazing butterflies, their journey from Mexico through Oklahoma and on northward, and how we can help them flourish.
Stephanie is the Pollinator Outreach Coordinator for the Nature Conservancy of Oklahoma and is heavily involved in outreach for Okies for Monarchs.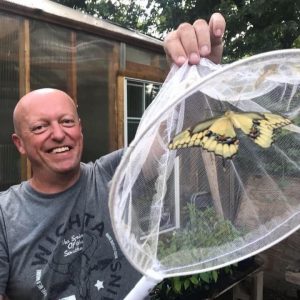 What's the Buzz with Bees?
John Leonard
Watch honeybees make their combs and turn nectar into golden honey. John will have an observation hive that allows you to safely see the inner workings of a beehive without disrupting the bees.
John Leonard is the Farm Manager for Mollie Spencer Farm and has been a sustainable beekeeper for most of the last decade.
Discovery Walk thru the Food Forest
Nic Allen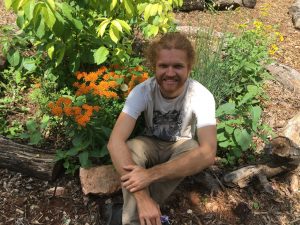 Join Nic in an exploration of the food forest at CommonWealth, getting acquainted with insects and the plants that provide their food and habitat.
iNaturalist App
Nic Allen
Nic will give a demo of how to use the iNaturalist app to identify bugs, plants & other wonders of the natural world.
Nic is a math teacher, tutor and writer from OKC. His deep love for the natural world brings him to CommonWealth Urban Farms every week to volunteer, learn about gardening, composting and ecology and enjoy the vibrant community.
Native Plants Nursery
Mandy Messina
Our nursery is one of a growing network of native plant providers in OKC #NativeplantsOKC. Chat with Mandy and learn what native plants to add to your garden to attract beneficial insects and support the local ecology.
Mandy is a South African transplant to Oklahoma. They help with operations management at Sweetleaf (landscaping) and Native Plants (nursery). Mandy graduated with a BA in Sculpture, and is currently working on their Permaculture Design Certificate.
Watersheds & Rain Gardens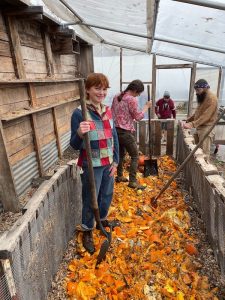 Malory Brown
Learn about watersheds and what you can do to protect this precious resource. Malory will explain how CommonWealth's Rain Garden was designed to capture and clean stormwater run-off, and will use an interactive model to demonstrate what a watershed is and how we can help prevent pollution from entering our water systems.
Malory has a deep respect for the natural world and loves introducing people to natural systems and solutions. She's been a volunteer at CommonWealth for the past year, and has helped plant pollinator gardens around the farm.
Chalk Art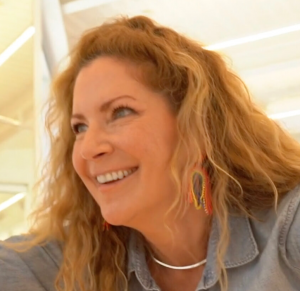 Nicole Poole
The delightful chalk art on the sidewalks around the Bug Fest is thanks to local artist Nicole Poole. Nicole is a multidisciplinary artist, culture activist and voice talent specializing in innovative collaboration, live curation and creative leadership.