CommonWealth's Veggie Club runs from early April to late November. Members place their orders on-line each week, choosing what vegetables they want from the list of items available, and pick up their vegetables on Saturdays between 9 – 11 am at our farm location, 3310 N. Olie, OKC.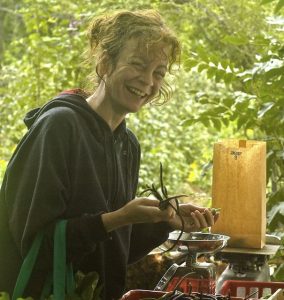 Membership fee: $375 for 25 weeks of produce; $450 for 30 weeks. That's $15 a week and it includes 5 shares at $3 per share.
We offer a 25 week membership for $375. Our season is 32 weeks long; we know most people won't make it every week, so this way members can choose which weeks to participate. If you anticipate being gone a fair bit during the summer, you can double up on veggies during the spring/fall. For those who prefer more weeks, we offer the option of a 30 week membership for $450. We have space for 25 members.
We aim to provide a good variety of high quality, nutrient dense  food for our members. Drought, flooding, insects and disease are all part of the picture, too, so your patience and understanding is appreciated! With luck, we usually have the following vegetables available for part or all of each season:
Spring & Fall veggies: lettuce, spinach, arugula, kale, chard, pea shoots, bok choy, radishes, baby turnips, carrots, beets, green onions, and sweet potatoes (late fall only.)
Summer veggies: tomatoes, peppers, eggplant, cucumbers, potatoes, onions, yardlong beans, okra, edamame, fresh baby limas, fresh basil and flowers.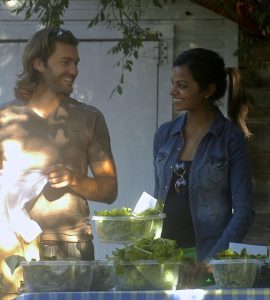 2019 Waiting List
We currently are taking names for our waiting list for 2019. Email us at info@commonwealthurbanfarms.com to add your name!
We look forward to enjoying together the bounty of our beloved earth.