Just living is not enough… one must have sunshine, freedom,

and a little flower.

– Hans Christian Andersen
CommonWealth Urban Farms now offers local, sustainably grown  Slow Flowers!
 
Slow Flower Bouquets
This year, we're offering two sizes. The $15 bouquets come in a pint mason jar; perfect for your table or desk where you don't want a high profile blocking the view. The $25 bouquets come in a quart mason jar for a big dose of color and beauty.
$15: single pint jar bouquet
$25: single quart jar bouquet
Reserve your bouquet by email at least 3 days in advance and pick up on a Wednesday or Saturday from CommonWealth Urban Farms at 3310 N. Olie, OKC, OK. Click here to purchase a bouquet.
Slow Flowers Coupons
FIVE bouquets for $60 + sales tax. Reserve your bouquet by email at least 3 days in advance and pick up on Wednesdays or Saturdays. Use your coupon anytime between today and late October (or whenever cold weather puts an end to our flower season.) If you don't use up your whole coupon by season's end, the remaining shares will be donated to an eldercare facility. Click here to purchase!
Slow Flower Season Membership
Best discount! Buy a weekly or every-other-week membership and pay only $10 per pint jar bouquet + sales tax; $200 (every week from May to late October) or $100 (every other week from May to late October.)
Large bouquets (quart size mason jars) are $20 each + sales tax for season members; $400 for weekly or $200 for an every-other-week membership.
Click here to buy a season membership!
FREE! Sign up here for our monthly blog with tantalizing photos of our flowers in bloom and types of bouquets currently available, as well as the inside scoop on our beautiful veggies plus events at CommonWealth.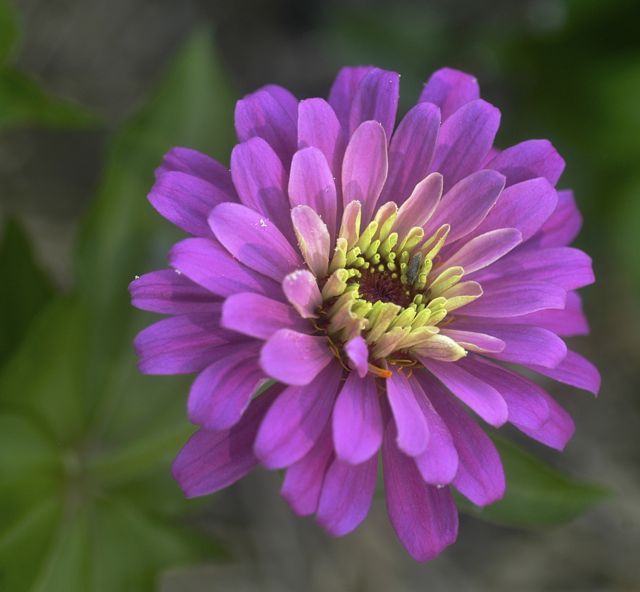 The Bouquets
Flowers, flowers and flowers – oh, be still my beating heart! I truly love vegetables, and find them beautiful beyond words. But give me a field full of flowers… and something deep and vital wakes up.
Our bouquets reflect my aesthetics. Which lean toward a grandmothers-flower-garden, romantic, wildflower look. If you want petal-perfect, formally composed arrangements, our Slow Flowers bouquets are not for you.
We grow all the flowers for our Slow Flowers bouquets. We create our bouquets with what is in season. No zinnias in March, and no daffodils in September.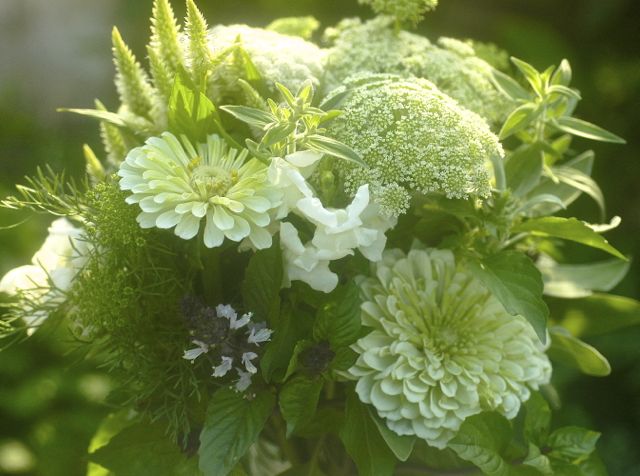 Not sure if this is for you? You can try it out one time at the reduced $12 price. Be sure to email me ahead to reserve your bouquet.
What's up with "Slow" Flowers?
Like Slow Food, Slow Flowers indicate an appreciation of what is local, seasonal and sustainable, a desire to support small farmers and family farms, and an emphasis on quality of life rather than speed or quantity.
When you buy a bouquet at the store, it's worth asking:
Who grew the flowers?
Did they receive a living wage?
Were the flowers shipped in from another country? What is their carbon footprint? 
What chemicals were sprayed on them?
As with food, flowers give us the simple, profound pleasure that comes with noticing, with connection, and with beauty.
Slow Flowers means taking the time to smell the daisies – and peonies and sweet peas and lilacs!
– Elia Woods & the CommonWealth team